FINANCIAL ADVICE | BUYING A car

Top Cars for Families
Published February 8, 2019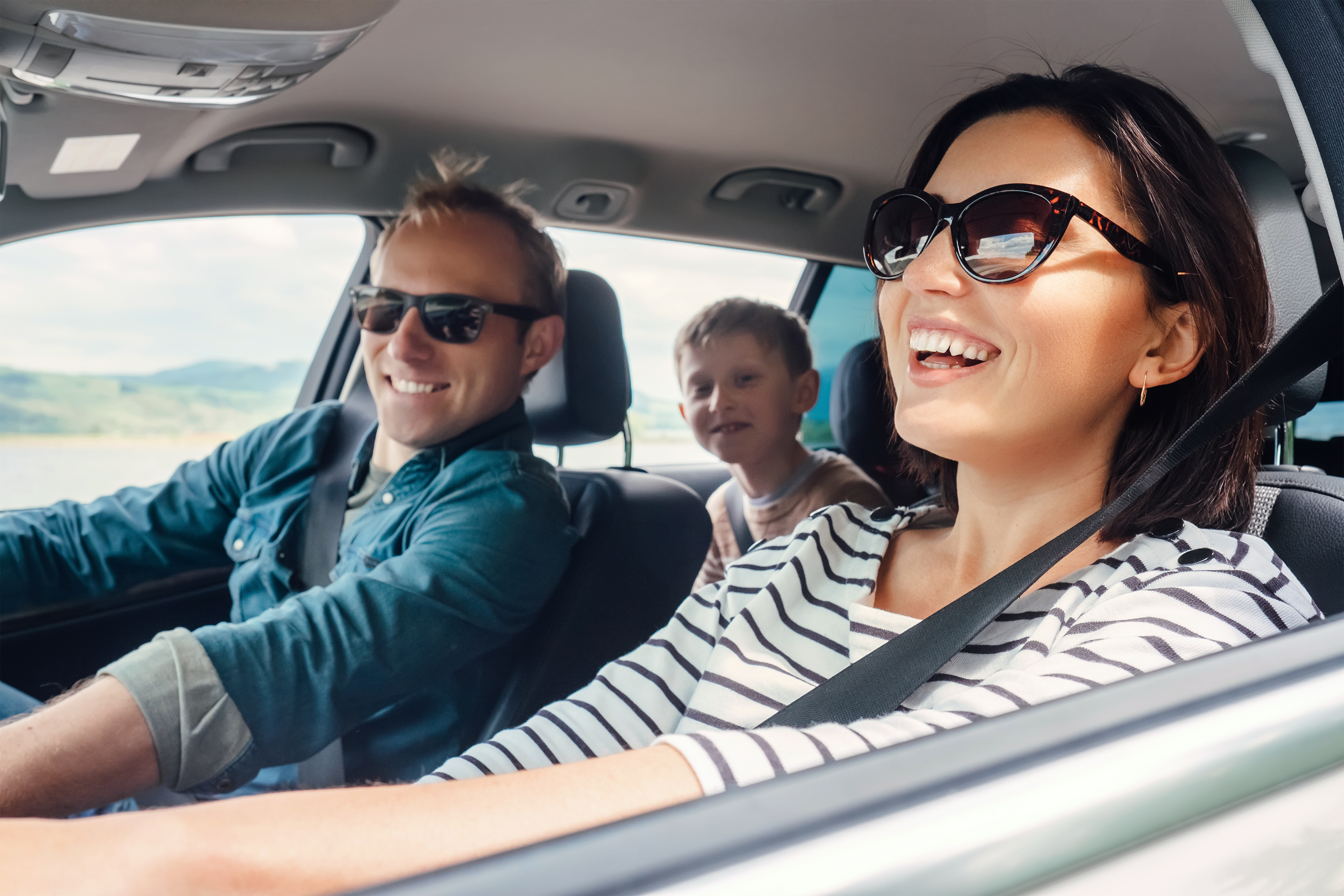 Key Takeaways
Check out Credit Union of Texas' competitive auto loan rates.

We've compiled a list of the top five by category.



---
When you hear the term "family car" the image that pops into your mind is probably an ugly minivan. While many families do choose the quintessential minivan route at around the same time they trade in the "restaurants" line item on their monthly budget for "babysitter"; it's not the only option! Plenty of families cruise around in sedans, SUVs, crossovers and even hybrid hatchbacks. So what makes a solid contender for the best family car? We've compiled a list of the top five by category, complete with estimated costs (for buying new) and reasons we love them.
Three-row SUV: Chevrolet Traverse
Safety
Many new vehicles are putting technology to work on the safety front, and the Traverse is no different. This big car has a 360-degree camera system, automatic braking, lane keeping assist, pedestrian detection and more. The biggest family-centric safety features blew us away: This vehicle has a rear-seat reminder system to help prevent infants from being left behind, and teen driver controls to help support good habits for new drivers.[1]
Value
When you buy brand new, this redesigned American-made favorite will cost you about $29,930. But it'll get you 22MPG, which is pretty darn good for a larger vehicle.
Technology & Features
Older kids and teens will love all the USB charging stations, in-car Wi-Fi, and the rear-seat entertainment system. You'll love choosing from 10 colors[2] for your new ride, and the hands-free liftgate, for when you've got your arms full of more important things!
Space & Versatility
You can pack in up to four car seats, or seat up to 8 older people comfortably. The cargo area has been reimagined, so you'll have plenty of space for soccer balls, a cello, or a diaper bag and stroller system.
Two-row SUV: Ford Edge
Safety
It's not easy to keep tabs on teen drivers these days, but the 2019 Ford Edge is here to help. Their MyKey system allows parents to set limits on teen drivers. The front automatic braking and lane keeping assist are incredible safety features for all drivers! (Even the best of us can get distracted by a backseat brawl.)
Value
While the Ford Edge will cost you about the same as the larger Traverse, if you don't need the third-row seating, you can get better gas mileage here.
Technology & Features
A lot of the technology in the Ford Edge is focused on safety, but there are some cool additional features, too. Like the brand-new paint color options, heated rear seats and automatic syncing with your Apple or Android device.
Space & Versatility
Ford has done a great job with this new model when it comes to making space for families who have versatile needs from their vehicle! They've added legroom to the second row so that even when you have a rear-facing car seat behind the driver, no one feels crunched. Also, the cargo area is huge! Plus, if you're on weekend errands without the kids, the back seats fold down flat into the floor with the touch of a button. Hello new furniture, come on in.
Minivan: Honda Odyssey
Safety
Honda is known for building reliable, safe vehicles, and the Odyssey is no exception.
Value
If you go with a base model, you'll be looking to spend $31,190 on a new Odyssey. It should get you about 22 MPG and will hold its value incredibly well over the years. (Which also means buying a used Odyssey is a great option!)
Technology & Features
The new Odyssey drives smoothly, maneuvers on a dime, and has an extra-quiet cabin so everyone can ride, nap, and listen to music comfortably. On the higher-end models, parents can peek on backseat nappers via a camera that shows up on the infotainment screen. Older kids will love the wireless charging stations and built-in Wi-Fi. Did we mention the HondaVac!? That's right, no more hauling out the shop-vac to clean all those cracker crumbs from the seats and floors.
Space & Versatility
This is a perfect option for large families. You can easily attach up to 5 car seats! The higher models boast the "Magic Slide" system, which lets you move second-row seats apart if your kids need some space, or together and up to create easier access to the third row.
Car: Toyota Camry
Safety
Similar to the Hondas, Toyota vehicles are known for excellent crash test scores, and this year's Camry holds to that standard. Siri Eyes Free and voice controls come on every model to help keep your focus on the task at hand.
Value
This family favorite car starts at $23,845 and the big list of safety features come standard. You'll get up to 41 MPG on the highway, and since it's a Toyota, it'll hold its value for years to come.
Technology & Features
Well, if Apple CarPlay or Android Auto are necessities for you, this car won't meet your family's needs. However, you can easily link your phone to the car for playing other music apps—and your navigation to the touch screen. If you're going for an upgrade, you'll get a bigger screen, wireless smartphone charging system and more.
Space & Versatility
This year's Camry allows for plenty of space for parents, and the backseat has two LATCH connectors for car seats. Unfortunately, the trunk space has been reduced, so if you've got a big jogging stroller or a hockey player in your midst, this may not work well for all that gear.
Hybrid: Toyota Prius
Safety
Toyota does it again! Lots of high crash test ratings and reliability here. Active safety technology is available on all models.
Value
Again, it's a Toyota, so you're in good shape already. Also, the Prius can come home for a little less than a Camry ($21,530), plus you'll get a whopping 52 miles per gallon without needing to look for a charging station.
Technology & Features
The eCVT transmission functions especially well in this year's model, solving the power surge issues in years past. The hatchback won't have enough USB ports for all friends and family, but it does hold your phone in place and keep it charged.
Space & Versatility
The backseat on the Prius is very family friendly and stays that way as your kids grow. You can easily get two car seats installed or provide comfortable seating for that growing teen. The cargo area offers plenty of space for stroller and gear, and if you're going on a solo jaunt, you can fold the rear seats down for extra storage space.
Whew, that was quite a list. We hope it gets you excited about all your options for a quality family car that meets your budget, your personal style, as well as all the needs of your growing family. And if you're looking for a great rate on your next auto loan, check out Credit Union of Texas' competitive auto loan rates.
You May Also Be Interested In