New & Used Autos
Zero to approval in no time. Our fast process gets you on the road quicker.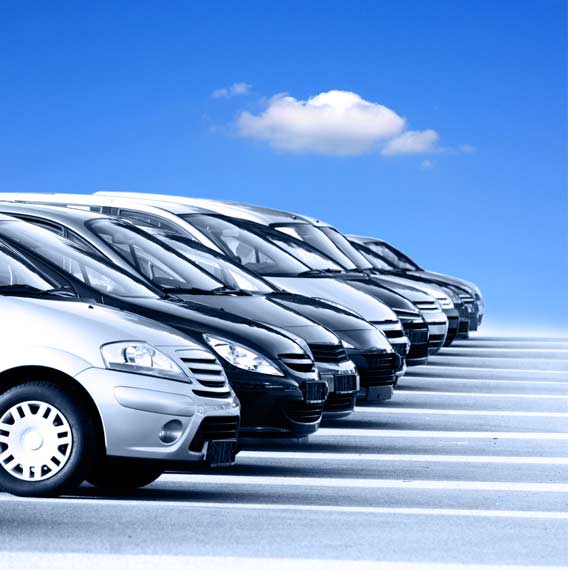 New and Used Car Loans
You're looking for a better borrowing experience. We're here to deliver. We're the professionals who've been trusted by generations of North Texans to finance their new car, truck or SUV. Come to us and see the difference in the service we provide.
Fast, easy, secure application that gives you an immediate decision
CUTX offers an Auto Protection Program** including GAP, VSC, Complete Vehicle Protection (CVP)1 and Payment Protection options

If you're always looking to drive new, take a long look at our special leasing program
Name your payment with our Flex Auto loan
Questions? We can help.

Monday - Friday 9AM - 6PM
and Saturday 10AM - 2PM CST

Talk to an Account Specialist
972-705-4840

Exclusive Benefits Include

Low Rates
Keep the excitement of your new vehicle high by locking in a loan rate that's low.

Immediate Decision
When you work with a local, trusted partner, you can get answers you want to hear, quickly.

New Vehicle Search
It's easy to find the car, truck or SUV you want using our online tool. And you can lock in a great price for it.

Auto Protection Program**
Protect yourself, your investment and your family with a comprehensive program tailored to your needs.

Great Experience
We're driving the same local streets you are, so you can be certain we'll treat you like the friend and neighbor you are.

Local Knowledge
All those car dealers in the area? We know them well and have worked with them a long time.
You May Also Be Interested In
General Auto Loans FAQs
How do I make a payment on my auto loan?
We offer several options to make it as convenient as possible for you.
If you are a CUTX member, log into online banking and make a payment with a funds transfer
If you're not a member, use your financial institution to pay via Bill Pay
Make a payment through the payment system
Call 972-263-9497 and choose option 4 for Member Services ($15 Service Fee is applied to phone payments)
Make an automated payment through Telephone Teller: Call 972-263-9497, choose option 1
How do I get my credit score?
Many sites, like Annual Credit Report, and Nerd Wallet offer free credit scores. Getting your score will tell you what range of interest rate you can expect. It's also important to protect against a scam some dealers use of telling people their score is too low, and they need to pay a higher interest rate. You can use our calculators to figure out what kind of auto rate you may qualify for and roughly what your monthly payment might be.
How do I shop for interest rates?
All you need to do is go to various lenders' websites and enter your information. They'll do an instant credit check and give you an idea of what kind of interest rate they can offer. Even a 2% rate difference can mean thousands of dollars in long-term costs, so getting a low rate is important.
Why would I get pre-approved for an auto loan?
When you're pre-approved before you shop, you know exactly how large a monthly payment you qualify for. This helps you narrow your search to cars you can afford. It also puts you in a better negotiating position with dealers who might otherwise craft a deal that would create a financial problem for you. Lenders who are not dealers don't have cars to sell, and therefore tend to make loans that aren't risky for you.
Should my loan term be 24, 36, 48, 60, or 72 months?
That all depends on your financial situation and how and when you want to pay off your loan. A general rule of thumb is the longer your term, the lower your monthly payments can be. 
What restrictions might I face as a buyer?
First, you'll need to make sure your credit score and overall finances show that you're likely to be able to pay the loan. Likewise, some lenders only lend for a particular network of dealers, and some dealerships only work with a particular network of lenders. Finally, some lenders will not finance certain types of makes and models.
How long does it take to get an auto loan?
Auto loans can often be approved in only a few minutes, especially if you call or apply online. If you want to work directly with a person, you can always stop by one of our
locations
.
Where do I send proof of insurance?
You can click here and provide the declaration page provided by your insurance company that shows Credit Union of Texas listed as lienholder. Keep in mind, a copy of your insurance card is not acceptable for this documentation.
If you'd rather send us your proof of insurance by mail or fax, please use this address or number:
CUTX
PO Box 690588
San Antonio, TX 78269
Fax: 866-830-7922
(This address is for providing proof of insurance only. Please do not send your loan payments to this address.)
If you have other questions, call us at 866-382-0069.
Why CUTX?
Great folks to work with and great rates! We saved a ton on our auto loans! Thanks, CUTX!

I always feel like I've been given the best advice for me and my family. They really do put their members first.

The stuff, loan team and customer service were very helpful throughout my car loan process. Credit Union of Texas was able to offer me the best rate available for my vehicle. I would highly recommended CUTX to all of my friends and family.

We're Here To Help
Visit your local branch
We have several locations in DFW and East Texas. Come see us!
Ready to apply?
Apply online now or get started if you need assistance with your application.

*APR = Annual Percentage Rate. Rate shown is the lowest rate available for up to 24 months on new autos, no additional discounts apply, and is accurate as of February 1, 2023. Loans and Rates are subject to credit approval. Rates and terms are subject to change without notice.

A $40 origination fee may apply. Your final APR may vary based upon the origination fee which is treatable as interest when calculating your final APR.

Additional terms and conditions apply.
**Guaranteed Asset Protection (GAP) can be purchased when originating or refinancing an auto loan with Credit Union of Texas (CUTX). CUTX Vehicle Service Contracts (VSC) can be added if the vehicle is under a valid manufacturer's warranty and is financed through CUTX. Auto Protection Program offered through our third-party affiliate. Additional terms and conditions may apply.
1CVP (Complete Vehicle Protection) can be purchased when originating or refinancing an Auto loan with Credit Union of Texas. Certain restrictions and limitations may apply. Not all vehicles are eligible for coverage.