FINANCIAL ADVICE | Protecting your money

Understanding Deposit Insurance – and Strategies You Can Take To Increase Your Coverage with CUTX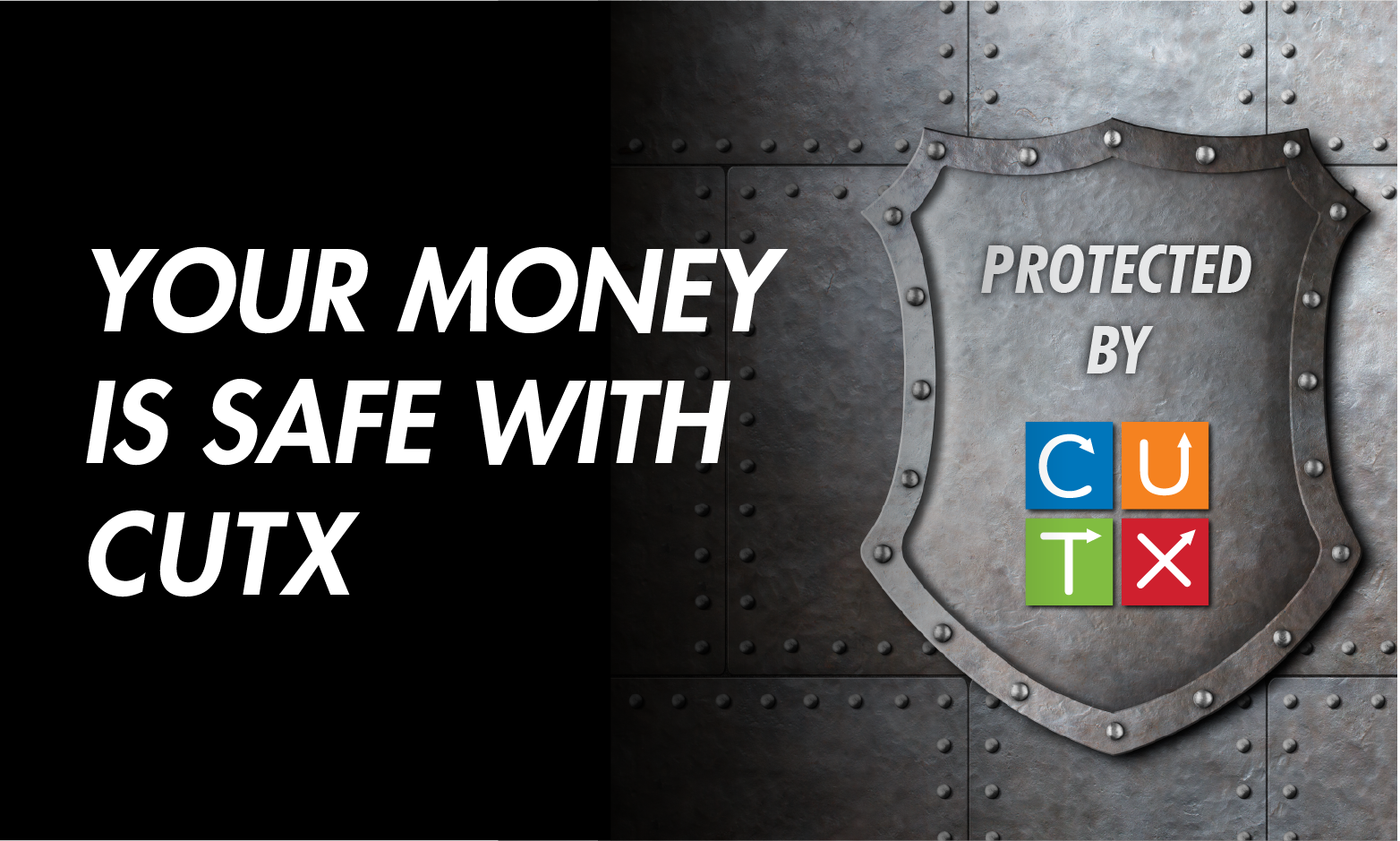 Key Takeaways
In uncertain economic times, insuring your money is important. Credit Union of Texas members can rest assured. We are in excellent financial condition and members' funds are safe.
Members receive up to $250,000 in deposit protection for their individually owned accounts.  You can increase your coverage by opening joint accounts.
On joint accounts, each joint owner receives up to $250,000 in coverage.

How can I increase my coverage?
The standard share insurance amount is $250,000 per individual member. NCUA insures joint accounts separately from individual accounts at the credit union. Work with one of our Member Relationship Specialists to find ways to increase your coverage like the examples below.

In this example, a family of two have total coverage of up to $1,000,000:

In this example, a family of four have total coverage of up to $2,000,000: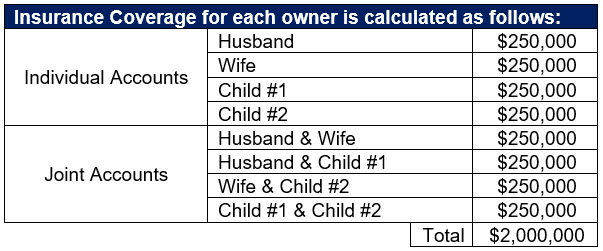 We're here to help! 
This is just one way Credit Union of Texas works to keep members' money safe. We are invested in you, not shareholders. As a member-owned financial institution, our priority is to provide maximum value and protection for our members. Call, chat, or visit a branch to see how you can experience more with Credit Union of Texas today.
*If state law limits a minor's right of withdrawal, the account will still be insured as a joint account. The signature of each co-owner is not required on a share certificate.
You May Also Be Interested In