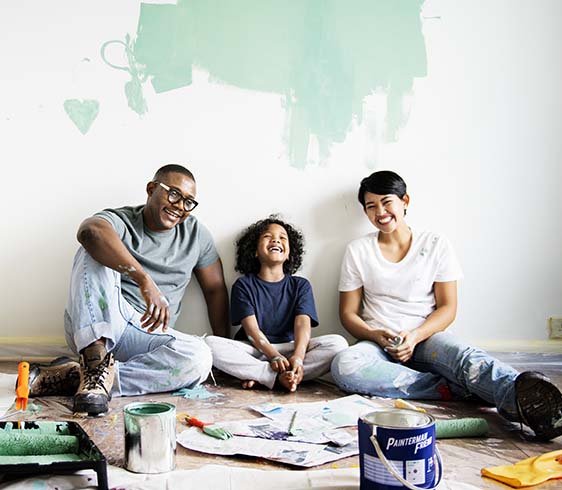 Go ahead, think big. Get the funds you need to tackle ambitious projects, make major purchases or cut your debt load down to size.
Low, fixed interest rates
Flexible repayment plans
Loan limits depend on the equity you've built up in your home

Work with an experienced loan specialist who can walk you through the details and the application process
HELOC questions?
We can help.

Monday - Friday 9AM - 6PM
and Saturday 10AM - 2PM CST

Talk to a HELOC Specialist
972-301-1989
Get a personalized consultation.
Exclusive Benefits Include

Single Monthly Payment
Stop juggling multiple payments ,  consolidating them into a single monthly payment provides significant relief.

Save Money On Interest
 If you consolidate credit balances with a home equity loan or HELOC, you can save hundreds or even thousands on interest.

Lower Your Monthly Payment
When you get a consolidation loan, your monthly payment will most likely go down as compared to your combined monthly payments before.
You May Also Be Interested In
Debt Consolidation Calculator
*Information and interactive calculators are made available to you as self-help tools for your independent use. We do not guarantee the accuracy of the calculators or their applicability to your circumstances. You may contact us so that we may provide you with even more details and information about our products.
Consolidate With a HELOC
If having access to a line of credit is better for your loan consolidation goals, consider a Home Equity Line of Credit (HELOC). These are ideal for homeowners that want ongoing access to equity funds and plan to pay down the balance in between withdrawals. CUTX HELOCs also offer interest-only payments during the initial draw period.
What are the advantages of a CUTX home equity loan?
There are many.
Our Home Equity Loans have much lower interest rates than other types of credit, such as credit cards or unsecured personal loans. They have fixed monthly payments which can be very low, with payment terms of up to 30 years.* Plus, there's no prepayment penalties.
If you use your funds to pay for home improvements, your interest payments may be tax-deductible. Make sure you discuss this with your tax advisor to get complete details.
Texas law limits home equity loans and lines of credit to 80% loan-to-value (LTV). This is a measure of how much you owe compared to the value of the home. At CUTX, the minimum home equity loan amount starts at $75,000.00. 
What are the fees associated with home equity loans?
Our fees are competitive and depend on the specifics of your loan.
A Mortgage Loan Officer is available to answer any questions you have about fees.
Are there restrictions on the types of property I can get a home equity loan on?
Yes, a few. The home must be in Texas, and be single-family, owner occupied. That includes houses, condos, townhomes or duplexes. CUTX does not provide home equity loans or mortgages for mobile homes or manufactured homes. And borrowers can have only one Home Equity Loan at a time.
Are there disadvantages to home equity loans?
Aside from the list of guidelines and restrictions set by the state of Texas, there are few disadvantages to home equity loans. Borrowers that do not qualify for a home equity loan may still have other loan options available to them.
Some borrowers do not feel comfortable taking out a new loan against their home once they've already paid it down. But as long as you intend to repay the loan in full, there's nothing wrong with using a home equity loan to get a lower interest rate.
The stuff, loan team and customer service were very helpful throughout my car loan process. Credit Union of Texas was able to offer me the best rate available for my vehicle. I would highly recommended CUTX to all of my friends and family.

I always feel like I've been given the best advice for me and my family. They really do put their members first.

I've been a member for almost 30 years, I can't imagine banking anywhere else. You're more than another account at CUTX, you're a member, you're a family.

Ready to apply?
Apply online now or get started if you need assistance with your application.

*CUTX home loan programs are only available in Texas. All loans are subject to credit approval and Credit Union of Texas lending policies. Other restrictions may apply. A sample loan payment for a fixed equity loan based on $75,000 at 3.00% APR for 15 years is $517.94. APR = Annual Percentage Rate. The payment example does not include amounts for taxes and insurance premiums, and if applicable, the actual payment obligation will be greater. Rates, terms and conditions are subject to change at any time without notice. Texas homestead properties are limited to 80% combined loan to fair market value for home equity financing. Additionally, there is a 12-day cooling off period and a 3-day right of rescission after closing before the funds may be disbursed. Property insurance is required, including flood insurance where applicable. The approval is subject to application, credit qualification, and income verification; additional evaluation and verification criteria may apply.
NMLS #576560 Credit Union of Texas provides mortgage loans through its affiliate Texas Mortgage Lending, LLC, NMLS #1641703. Membership required.
Variable rate home equity line of credit: Credit Union of Texas offers a variable Annual Percentage Rate (APR) based on the Prime Rate as published in the Money Rates section of The Wall Street Journal (the "Index") plus a margin based on creditworthiness and credit limit. As of March 15, 2020, the index value is 3.25%. The floor APR will be 3.00%. An increase in the Index will result in an increase in the periodic rate which, in turn, will result in higher payments. In no event, will the APR increase by more than 18% or the maximum rate allowed by applicable law.
Offer is limited to consumer Home Equity Lines of Credit (HELOCs) not currently held at Credit Union of Texas. Property insurance is required, including flood insurance where applicable. The minimum advance during the draw period is $4,000.