FINANCIAL ADVICE | BUYING A car

What's the Best Car to Lease for Your Lifestyle?
Published February 6, 2019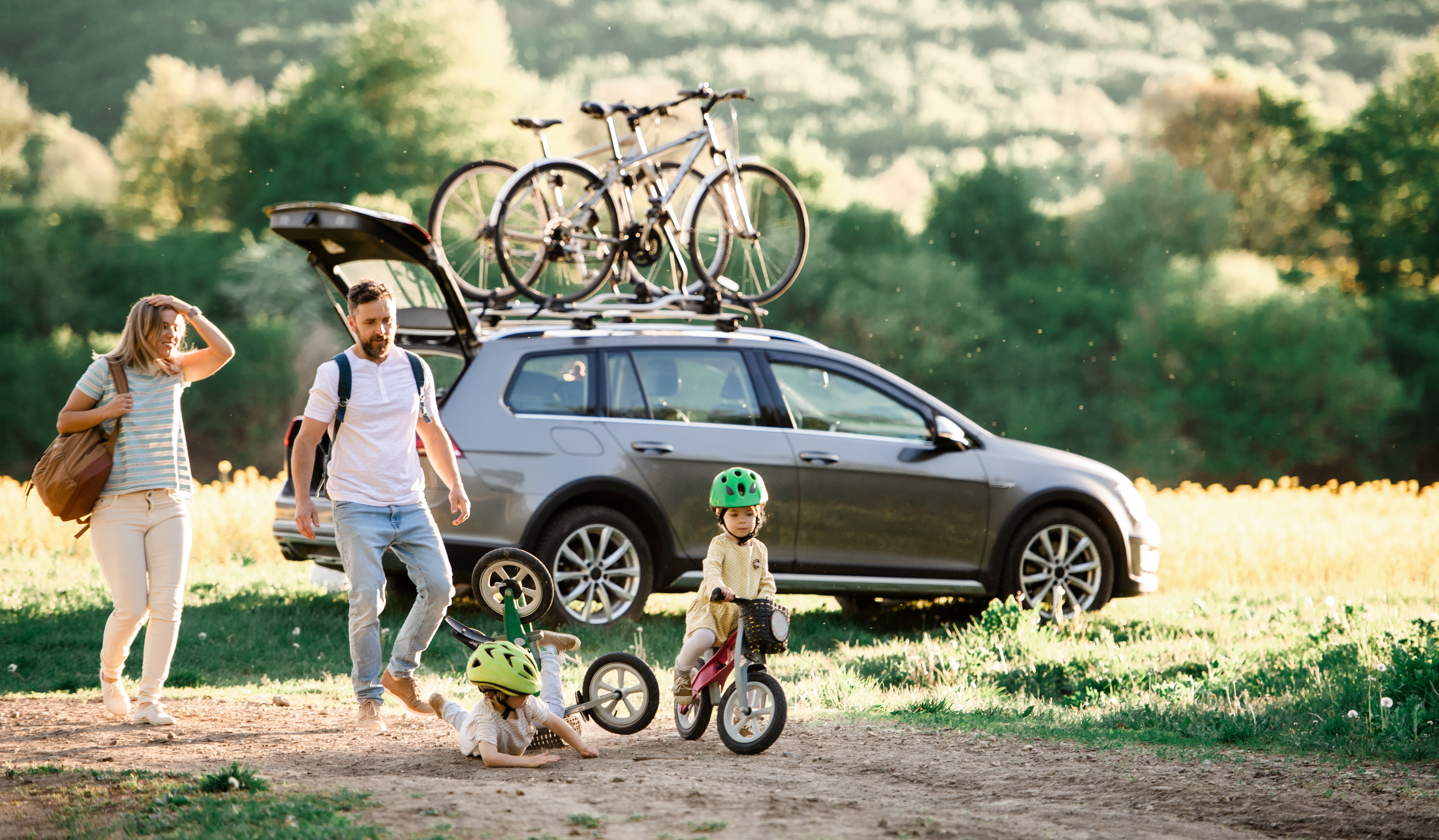 Key Takeaways
Americans behind the wheel for over 300 hours on average each year.

Do your research based on what your unique needs are and search based on that. 

If you want to 

shop around and price different vehicles

, you can do that right on the CUTX website! 
---
Deciding which vehicle you should lease can be a huge and intimidating decision. With Americans behind the wheel for over 300 hours on average each year, you'll likely be spending a lot of time in your car. So much so that the vehicle you choose is much more than just a means to get from point A to point B. It becomes an extension of you – a reflection of who you are, or at least who you would like to be.
For each person, the perfect vehicle for their needs can be as varied and diverse as humanity itself. There are a lot of factors to consider, but it all begins with what you will be primarily using the vehicle for. A busy dad driving around his kid's soccer team to the big game is going to have a very hard time fitting them in a Smart Fortwo, and a value-conscious commuter will probably find a Range Rover Sport to be way too much vehicle to be idling in traffic (and it might require a second job just to be able to afford it).
So, what's the right lease vehicle for you? Naturally, tastes vary when it comes to style and color, but to help you on your search, we distilled American drivers down to four categories and made suggestions for each.
Best Leases for Young Professionals
This group is made up of people who are young, value-conscious, and in the early years of their careers. They need a car that can dependably get them to work without guzzling a lot of gas or requiring a lot of maintenance. A car that can be counted on to take them on a spontaneous road trip to the coast is a bonus – even more so if it can do that in style.
Kia Optima

 

It's affordable, and it has great fuel economy and loads of safety features. This car was made for the commute.
Honda Civic

 

46 years of refinement (and a ton of awards) for this car has led to what it is today: a trusty friend that will get you where you need to go without trouble and without guzzling gallons of gasoline.
Toyota Camry

 

The 2018 model of the Camry was ranked #1 in midsize cars by U.S. News and World Report, and it's easy to see why. Compared to previous models, it has more safety features, better technology, and improved handling dynamics.
Honda Fit

 

CNET called this car a "hero in a hatch shell" for good reason. It's uber-affordable, it's dependable, and its interior is deceptively roomy. We love this car!
Best Leases For Families
Whether your kids are teens or just toddling along, a trusty and roomy vehicle is a vital tool in any family's arsenal. Your 10-year-old needs to get to her piano lesson. Your 13-year-old needs to be picked up from detention. Again. Your six-year-old needs to get to daycare so that you can drive yourself to work. And don't forget the annual trip to Grandma's house for Thanksgiving. Busy parents need a vehicle that can take them anywhere at the drop of a hat – without breaking the bank (after all, Junior needs braces) – and that can fit the whole clan for a fun family vacation.
Subaru Outback

 

There's a reason you see these cars everywhere on the road. The word's out: Subaru Outbacks can be counted on to keep running, and they have loads of room to fit anyone and anything.
Honda Pilot

 

What can we say? It's got Honda's trademark dependability in a 3-row SUV designed to get your kid's baseball team (and a few of their friends) where they need to go.
Ford Edge

 

With above-average fuel economy, a spacious cabin, and incredible handling that feels like a smaller vehicle, this midsize SUV is great for families on the go.
Chevy Malibu

 

This 5-seater delivers safety and spacious passenger room at a great value, and it's a fuel sipper, meaning you'll be spending less time at the pump and more time getting your family where they need to go.
Honda Odyssey  As Honda's first mini-van, it has stayed in high-demand. Now in its 5th generation, this iteration focuses heavily on safety and leverages technology such as Honda Sensing to make it convenient.
Best Leases For Road Warriors
Nobody knows the road better than the Road Warriors. If you've got a job that requires you to drive everywhere, you're bumping back and forth between cities to visit family or loved ones, or you just like to spend your free time exploring the country in your car, you fit in this category. You know every out-of-the-way kolache joint in the state of Texas, every scenic route down to the coast, and every speed trap in between. People in this category need a comfortable car that they can depend on to get them where they are going. Fuel economy is a bonus.
Subaru Outback

 

Honestly, the Outback belongs on every one of these lists. It's just an all-around great car for everyone.
Toyota Camry Hybrid

 

It's a Camry. It's a hybrid. What else can we say?
Audi A4

 

Extensive safety features, heated front seats, and a cabin designed to stay quiet – even in the heart of city traffic. And that's just for starters! If you want to travel in comfort and style, this is the way to go.
Kia Cadenza

 

Kia does comfort! With a long list of features, great fuel economy, and a cozy and stylish cabin, this car was built for the explorer who wants to hit the road without breaking the bank.
Best Leases For The Best Years
You've spent decades paying your dues, your family is grown-up and out of the nest, and you've finally got some time to kick back, relax, and just soak in everything the country has to offer. These are your best years. You need an affordable low-maintenance car that is as dependable as it is comfortable. You've earned it!
Buick Encore

 

This subcompact SUV has one of the most comfortable interiors in its class. It handles well, and it comes with an entertainment system that is very easy to figure out.
Hyundai Sonata

 

Comfy seats, a large truck, and great gas mileage combine to give you a smooth ride that will make driving an absolute joy.
Honda CRV

 

Like the Subaru Outback, this is a vehicle that you see everywhere on the road, and for good reason. Its safety features, ample storage space, and smooth ride consistently puts it at the top of the rankings (https://cars.usnews.com/cars-trucks/honda/cr-v) for its class.
Obviously, there are many more categories and subcategories to explore than these, and we'd be interested in hearing your suggestions for ones that we should include in updates to this article. The key point is to do your research based on what your unique needs are and search based on that. There's a lot of great content out there geared to help you.
Whatever you do, relax. Yes, it's a big decision, but ultimately you're going to love whichever car you lease – and that's the whole point. And if you want to shop around and price different vehicles, you can do that right on the CUTX website! 
You May Also Be Interested In