FINANCIAL ADVICE | home improvement

The Hidden Costs of Building, Equipping, & Maintaining a Swimming Pool
Published February 11, 2019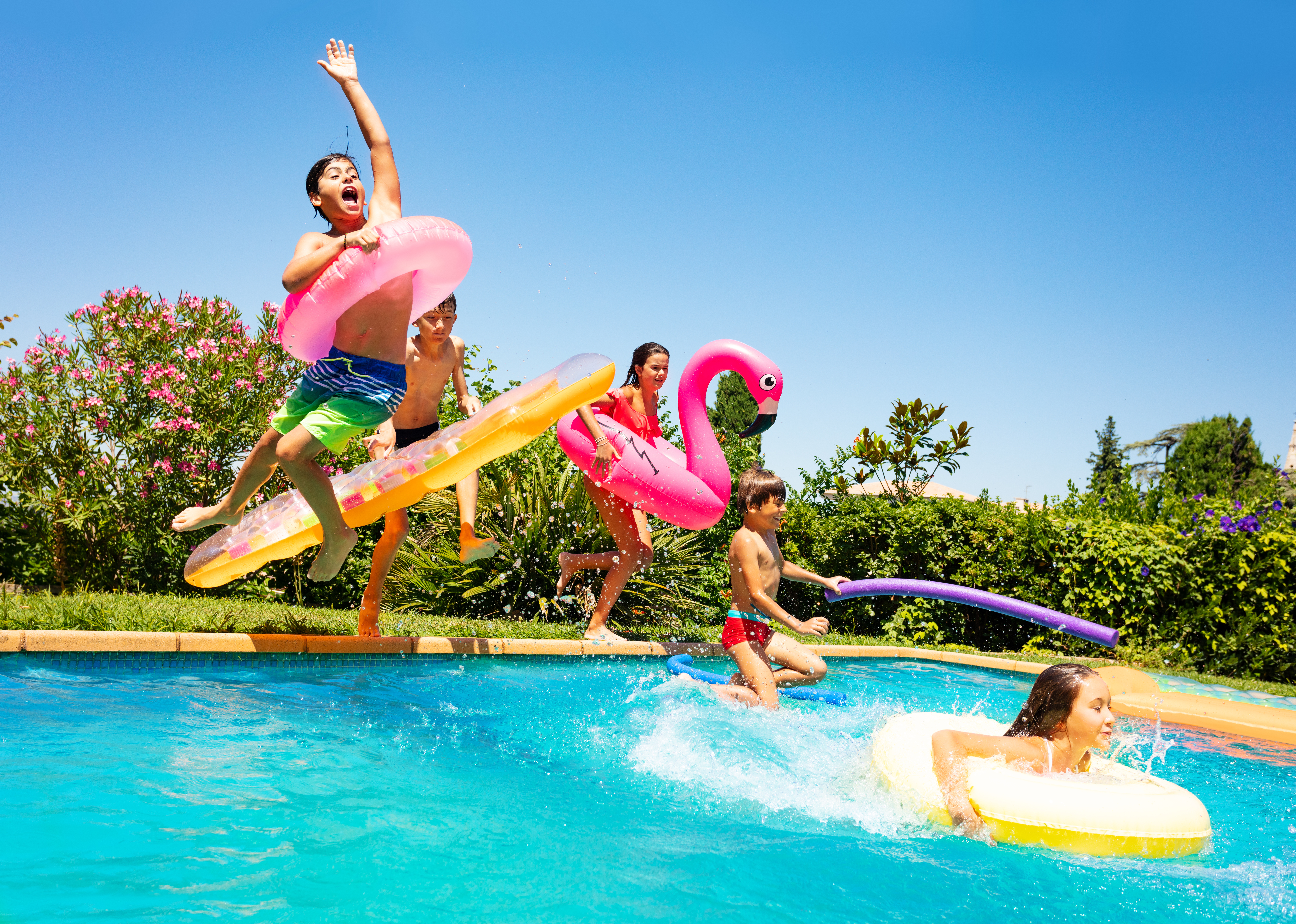 Key Takeaways
Prepare yourself for the many hidden costs.

Having a pool in your backyard might affect your homeowner's insurance policy.

Before you take the step to build a backyard pool, make sure you understand the many costs associated with building, equipping and maintaining your pool.
---
There's the cost of building a swimming pool. Then there's the real cost of building a swimming pool. Many pool owners in the Dallas area will tell you it's worth building a pool in your backyard, but every pool owner will tell you to prepare yourself for the many hidden costs. This article will uncover as many of those hidden costs as possible, so you are informed and prepared to budget for a new pool.
Before you start building a pool
Insurance
Having a pool in your backyard might affect your homeowner's insurance policy. Contact your agent to determine if a pool will increase your premium payments.
Safety
You will want to ensure you follow local safety codes. Your pool will require a fence with a self-closing, lockable gate. Supervision is a must at all times when the pool is in use. You may also choose to install motion detection equipment that will sound an alarm when anything enters the pool area when the pool is not in use. Outdoor lighting will also help keep your pool area safe.
Permits
Make sure the proper local building permits are pulled before you start construction.
What are some of the variables that affect cost?
Design
You might consider getting a landscape designer involved in your project, which will add to the project's cost. Your pool contractor might also offer design services, which are either part of the cost of your pool's construction or charged separately.
Shape and size
How big are you going to go? Do you want a rectangular pool, which is great for swimming laps, or do you want a more organic shape that fits in with your landscape? How deep do you want your pool? If you plan on installing a diving board, your community will likely have minimum depth requirements. The dimensions of your pool are important cost factors.
Pool site
Will it be easy for large-scale excavation equipment to access your pool build site? Or will the contractor be forced to use smaller equipment, which may increase the cost of construction? Does your yard slope require a soil-leveling retention wall? What is your soil type? Does the contractor need to haul in soil amendments? Does your community have rules regarding a minimum setback from your house and minimum distances from utility lines?
Equipment
Pool pumps manage your pool's filtration system. There are many filtration systems to choose from, including chlorine, saltwater, ionization, oxidation, or sonic waves to ensure you have properly sanitized water. Pool heaters keep water temperatures comfortable and extend the use of your pool in the cooler seasons. A pool cover is not mandatory, but a cover will help to keep your pool clean, and a solar cover will lower operating costs. Your pool will require electrical and plumbing work during installation.
Accessories
Pool lighting extends the use of your pool into the evening. You can choose from a halogen, fiber optic or LED pool light system. A slide keeps kids entertained for hours. A diving board in the deep end is a popular choice. How many steps, ladders, and handrails do you want to install?
Pool deck
The area surrounding your pool will need a pool deck, which can be constructed of concrete, pavers, stone, brick, tile or other materials. The cost of the pool deck is determined by calculating the square footage of the deck area.
Furniture
Are you planning to place new outdoor furniture around your pool? Maybe a chaise lounge or two? A table with chairs and an umbrella? To get the most out of your investment, choose outdoor furniture that will help you spend more time poolside.
Landscaping
Construction of a pool will cause damage to your yard. Many people use the opportunity of pool installation to revamp their yard's landscaping completely. Some surround their pool deck with new plantings that help provide privacy. Flower beds and planters add to the beauty of the area. You may choose to include sunbathing areas, eating areas, or firepits. An outdoor lighting system will enhance your landscape. A sprinkler system will keep your new plants and grass areas watered. Proper drainage helps keep runoff away from your pool. You may choose to install an outdoor kitchen complete with a grill and food preparation area, a sound system, or even an outdoor television.
Extras
An infinity edge, swim jets, plunge pools, and lap pools are all the rage. Some people will build a shed to store equipment and pool toys. These add-ons, and many more like them, add to the enjoyment of your pool, but they also add to the bottom line.
There are some ongoing costs
Cleaning and conditioning
The cost for pool chemicals or minerals averages between $50 and $100 per month based on the pool's size and frequency of use. Filters need to be cleaned or replaced. Adjustments to the pH level need to be made. You may choose to hire a service to perform these tasks.
Opening and closing
You may need to hire a professional to open and close your pool each season, which will cost between $150 and $300. If you have a removable cover, your pool maintenance company might charge you for storing your pool cover.
Maintenance
A vinyl pool liner will last 5 -7 years, at which time it will need to be replaced at a significant cost. It's also common for vinyl liners to be accidentally punctured, requiring repair. Painted concrete will need a new coat approximately every five years. A plaster finish usually lasts 5 - 10 years before needing to be re-plastered. A fiberglass pool liner will last about 25 years before it needs replacement. Some premium cement-coated products such as Pebble Tec are designed to last a lifetime but come with a premium cost.
Replacement
The lifespan for pumps, filters, and heaters will vary. Be prepared to replace equipment every few years.
Utilities
Operating pool equipment will increase your electric bill. Energy-efficient equipment is more expensive initially but will save you money on your utility bill.
Don't go underwater
Before you take the step to build a backyard pool, make sure you understand the many costs associated with building, equipping and maintaining your pool. As long as these costs don't take you by surprise, you're ready to make the plunge.
Trying to decide how to finance your new swimming pool? A home equity loan or HELOC may be the lowest-rate option if you have enough available equity in your home. Talk to the experts at CUTX today about financing for your big project.
You May Also Be Interested In