FINANCIAL ADVICE | BUYING A HOME

How to Refinance Your Home
Published February 8, 2019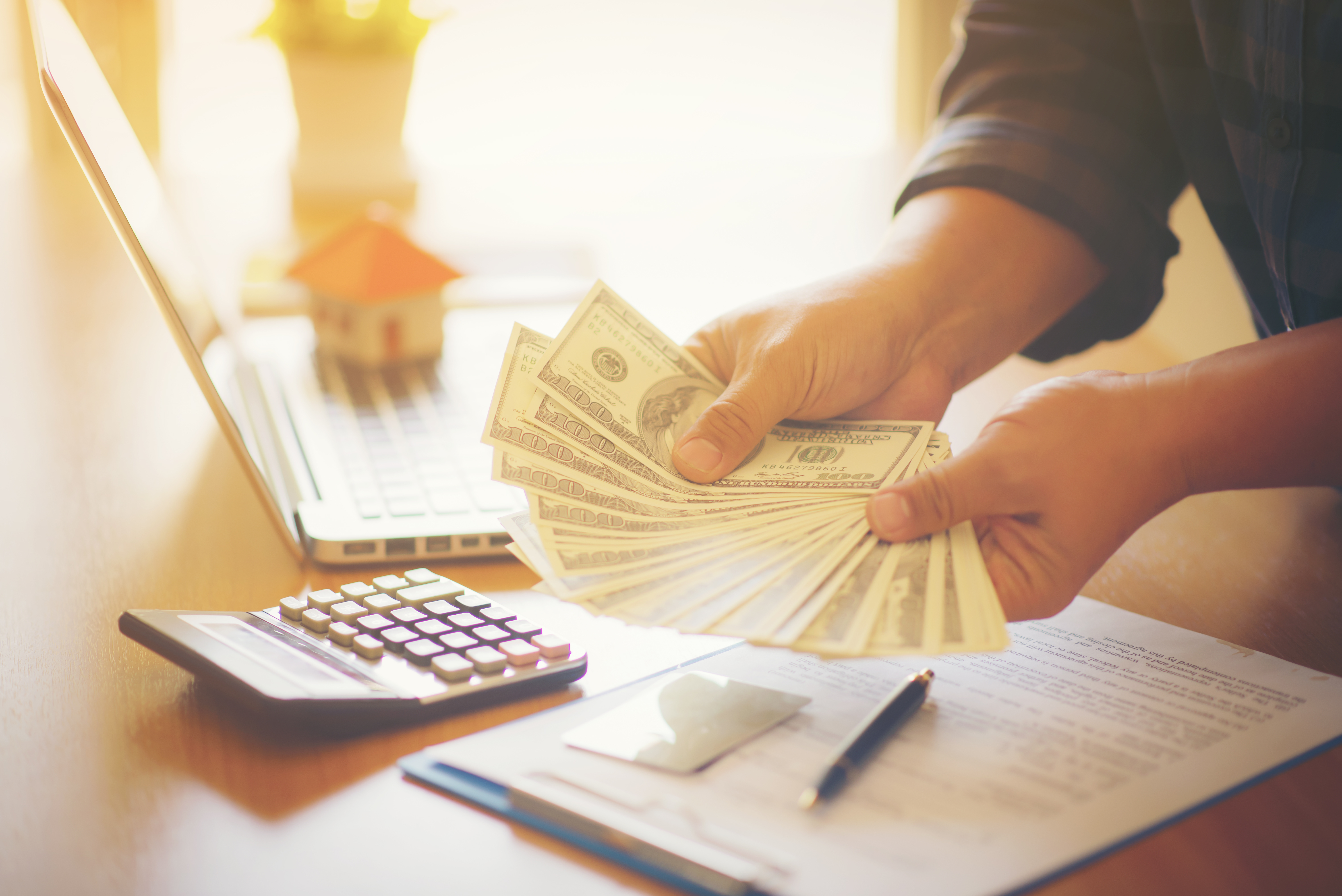 Key Takeaways
You need to be clear whether this move will actually save you money in the long run.

Prior to actually applying for a new mortgage loan, you should clean up your credit report.

The more you have prepared for the refinance the faster it's likely to go.
---
There are a lot of reasons to refinance your home. When interest rates drop, people often refinance to get a lower rate and lower payment. Borrowers with an adjustable rate mortgage frequently start with a 1- to 5-year fixed interest rate and refinance to a fixed-rate mortgage before the interest fluctuations begin. In places where home values are rising, it's common to refinance and actually add money onto a current loan, so home owners can build an addition or improvement that will increase the value of the property. And some home owners refinance to be able to fold other debts into their mortgages or get cash out.
You might think that a refinance would be a lot easier than getting the first loan. It's not. The only thing that's really easier is that this time you don't have to also shop for your new home.
Step 1: Find a lender
You might use the same lender for a refinance that you used for the first mortgage. But not always. Have you had a good experience with that lender? Are their refinance interest rates competitive with other lenders in your area? Do they even offer the kind of refinance you're looking for? It is easy to find a mortgage lender on the internet, but promises of low interest or low down payments sometimes come with other problems. Sometimes the companies that promise super low interest rates process volumes of mortgages, so they aren't likely to spend time helping a borrower qualify for a loan. Generally speaking, local lenders, and especially member-based lending institutions like credit unions, are more hands-on when it comes to guiding a successful refinance.
Step 2: Do the math
A refinance can cost $2,000 or more. So, you need to be clear whether this move will actually save you money in the long run. For example, if you're dropping to a lower interest rate, how long will it take in reduced payments for you to cover that cost? If it's $2,000 and that saves you $100 a month, it will take 20 months. If you plan to be in the house a long time, that's $100 a month for however long you plan to be there—which could add up to a lot.
On the other hand, since you've spent however many years paying down the interest on your mortgage (because most of the first years' payments go to interest), if you restart the "clock" on a 30-year mortgage with a refinance, you may wind up costing yourself a lot in the end. Some people choose to refinance for a lower interest rate, but also shorten the term of the loan. That strategy can save you money in the long run, if you can swing the higher payments.
Finally, if you're planning a home improvement project or to incorporate other debt into your mortgage, you will want to make sure that your strategy will pay off in the long run. Will the home improvement project raise the value of the property enough to justify the costs? Will the cash out or debt payment actually improve your financial situation in the long run, or just create an opportunity for you to rack up more debt?
Spend a few moments exploring how different scenarios will impact your bottom line with this. Your lender can help you figure out options.
Step 3: Look at your options
Your lender may help you with this, but you should do some research on your own as well. For example, are you eligible for a type of loan you weren't eligible for when you first got your mortgage? Have you accumulated enough equity to get rid of Private Mortgage Insurance? Do you have the money and inclination to bring your interest rate down even further by paying points—which are essentially pre-paid interest? New options in lending might have arisen and your financial situation may have changed since you got your mortgage.
Step 4: Clean up your credit report - and your home!
Prior to actually applying for a new mortgage loan, you should clean up your credit report. Every person is entitled to one free copy of their credit report each year. Frequently, there are mistakes on these credit reports, for example, charges showing up on the report that actually belong to a different person with your same name. Get a copy of your credit report and make sure you clean up any errors before the lender pulls your credit report for the refinance application.
Clean up also means clean up your house. No, the appraiser who looks at your house won't be inspecting your place for tidiness, but if there are maintenance issues like broken windows or doors or even cluttered, unkempt rooms, it is likely to impact the derived appraisal value of your home.
Step 5: Gather your documents
You will need to find:
Your title insurance policy.
Evidence of your income, for the last two years. This includes W-2s, 1099s, paystubs, and/or tax returns that have been filed and approved by the Internal Revenue Service.
Evidence of your monthly debts.
Statement of assets—this might include any investments you have.
For some kinds of loans (like those backed by the Veteran's Administration or the United States Department of Agriculture) you will need special documents demonstrating that you qualify for those loan programs.
The more you have prepared for the refinance—like by gathering your documents ahead of time and cleaning up your credit record—the faster it's likely to go. A refinance can take as little as 30 days or as many as 60. The good news is, when you're done, you don't have to move your stuff! If you'd like help sorting out the best refinancing options for you, visit us. We love guiding people through this journey!
You May Also Be Interested In