FINANCIAL ADVICE | BUYING A HOME

How to Get the Best Mortgage Rate
Published February 10, 2019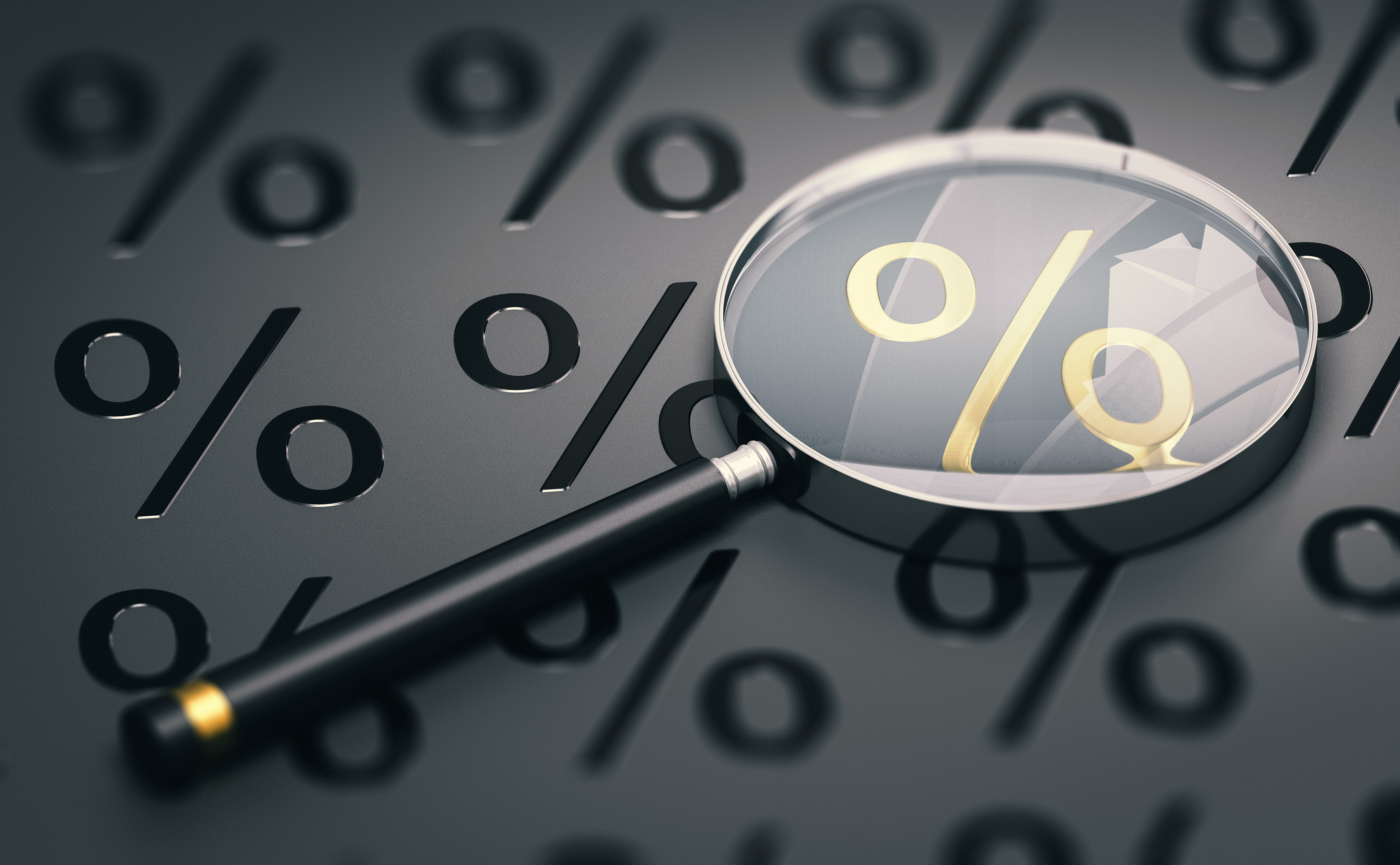 Key Takeaways
Credit reports consist of all your credit accounts such as bank cards, gas cards, and auto loans.

When you put a large down payment on a house that sends a clear signal to the lender you mean business.

Points in the mortgage world are a fee that you pay up front to lower your interest rate.
---
Your mortgage will probably be the most complicated loan you'll ever have. So, it's important to get the lowest rate possible, especially if you are going to pay for it over a long period of time.
We are just going to concentrate on how to get the best mortgage rate on your first or new mortgage. There are ways to lower your rate after you get your initial mortgage, but we will save that for another article.
Shopping around and comparing rates is a very important part of finding the best mortgage rate for your situation. Equally, if not more important, is how good your credit score is and how well your finances stack up. That will make the biggest difference.
Getting your credit in order
To find out more about credit scores, we went to myfico.com. FICO (Fair, Isaac & Co.) scores are the industry standard and are used whether you are buying a car, buying or renting a house or an apartment, securing a bank loan, or when you are applying for a credit card. A lender uses your FICO score to determine the financial risk of lending to you.
FICO scores are determined based on your credit report. Credit reports consist of all your credit accounts such as bank cards, gas cards, and auto loans. This history, coupled with all your public record information such as bankruptcies, civil lawsuits, and overdue debt from collection agencies are compared to patterns in hundreds of thousands of other past reports to determine your FICO score.
When it comes to your mortgage rate, usually it's safe to say that the higher your credit score or FICO score, the lower your mortgage rate will be. Those with scores of 760 or above are almost guaranteed the best rates.
The average FICO score in America is on the rise. According to MSNBC, the average FICO score is at an all-time high at 700. So, what do you do if yours is not so average?
Make sure all your bills, loans, and debt payments are paid on time. One single late payment could lower your score by 100 points.
Keep your credit card balances low. Limit the use to about 25% of the available credit. Doing this can help improve your credit score.
Pay down your debt. Pay more than the monthly minimum; adding a few more dollars to your payment helps you more than you realize.
Get a copy of your credit report at least every year. You can get one free at AnnualCreditReport.com. Checking your report annually helps you keep tabs on your progress and see if there are any incorrect listings or errors on your report. According to the FTC (Federal Trade Commission), 20% of Americans have some errors on their credit report.
A steady job or a regular income matters
It may not matter to everyone, but it does to your mortgage lender. They want to see a record of steady employment or consistent earnings, at least for the past two years. They want to see your pay stubs and W-2s. Lenders don't like to see long periods of unemployment. If you are thinking about leaving your current job, do it after you get your mortgage.
For those who are self-employed, you'll have to go through a few more hoops. Mortgage lenders will want to see your income tax returns for the past two years and will make you fill out a 4506 form from the IRS.
More money down equals a lower mortgage rate
When you put a large down payment on a house that sends a clear signal to the lender you mean business and they reward you with a lower mortgage rate. The more money you put down, the less of a credit risk you become. If you can put down at least 20% of the purchase price of the property, then do so. A significant down payment will give you a good rate, and you won't have to pay mortgage insurance. Any property you buy with less than a 20% down payment on a conventional mortgage loan, you will most likely require you to have to pay PMI (Private Mortgage Insurance) and a higher mortgage rate.
Uncle Sam can lend a helping hand
Most home loans are conventional loans lent from private mortgage companies, but you may qualify for a government loan and get a better deal.
There are three types of government-insured home loans that you may be qualified for: FHA loans, VA loans, and USDA/RHS loans.
FHA loans
Loans that are managed by HUD (Housing and Urban Development) and are available to all types of borrowers. With FHA (Federal Housing Administration) loans, if a borrower were to default on their mortgage, the government will step in and pay the insurer. These loans are very helpful with homebuyers that can't put a big down payment on a home (less than 20%). The downfall is that you will have to pay a monthly insurance premium, which will increase the size of your monthly payments.
VA loans
If you are or were in the US military, then a VA loan may be your ticket to a new home. The Department of Veteran Affairs (VA) offers mortgage loans to military service personnel and their families. These are similar to FHA loans, but they offer borrowers 100% financing on a home mortgage. That means you can buy a home with no money down.
USDA loans
If you live in a rural area, you may qualify for USDA loan. Generally, rural areas with a population less than 35,000 are eligible. The United States Department of Agriculture or USDA provides home loans and other home-related opportunities like funding for home improvements to low- and moderate-income rural Americans.
Paying mortgage points
Points in the mortgage world are a fee that you pay up front to lower your interest rate by a fixed amount or percentage point of the total mortgage amount. For example, if you take out a three hundred thousand dollar loan, you might be able to pay a three thousand dollar fee to lower your mortgage rate by one percent. The costs usually outweigh the savings in the long run, but if you are planning to stay in the home for many years, then it might be worth the investment.
Pay attention to closing costs
Closing day is where everyone involved in your mortgage process gets paid, and you get the keys. Mortgages aren't easy! It takes multiple parties to get one processed. So, at the close of the sale of your home, you are going to be responsible for closing costs. These costs can be the fee to the title company that transfers the deed, fees to your friendly and helpful real estate agent, fees to the surveyor or appraiser, HOA fees, legal fees, prepaid interest, taxes, and other fees. It all amounts to about 3 or 4 % of the purchase price of the home.
You can lower these costs by shopping around for the services necessary like an appraiser, lawyer, and real estate agent. Some lenders may offer low closing costs with their loan, but beware some have been known to include unnecessary fees, thereby inflating the cost of closing the loan. Know what fees you are paying and what they cover.
Tip: Schedule your closing date at the end of the month. You will have to prepay interest starting from the day you close to the end of the month. So, if you close on October 30th, you will only have to prepay for one day compared to say closing on October 1st, then you would have to prepay for 30 days.
Compare rates, do your homework
Okay now that you have all your finances in order, it's time to go shopping. No, not house shopping (yet), but it is time to shop for the best mortgage rate. Dig in your heels and comparison shop with as many lenders you can find; this includes banks, credit unions, and online resources like bankrate.com, zillow.com, and jdpower.com.
Every lender is supposed to provide you a loan estimate, which is a statement of the loan's terms and costs of the mortgage they want to offer you. Use the loan estimate as a comparison tool to other possible mortgage loans.
Tip: limit your search to just two weeks because after that the credit inquiries could temporarily lower your credit score.
Don't stop there. Ask your friends, your neighbors, your family, the mailman, anyone that may have had the experience of taking out a mortgage; ask them where they got their mortgage loan. What was their experience? Whom did they use for their closing (lawyer, title company, etc.)?
Get the big housing picture
What is going on in the neighborhood where you want to buy? Are there a lot of properties available? What is going in the state? Are there any laws passed recently that may affect housing and my mortgage? What is happening on the federal level? Are rates going up? Is the economy tanking? These are all factors that could affect your possible mortgage rate. Educate yourself on the grand housing scheme before you dive into buying right now. It might pay to wait until rates drop and rent until they do.
Get pre-approved for your mortgage at CUTX
The mortgage lending experts at Credit Union of Texas would love the opportunity to work with you and get you a great rate on your mortgage. Give us a call at 972-705-4845 or visit our mortgage loans page to learn more about CUTX's mortgage options.
You May Also Be Interested In