FINANCIAL ADVICE | BUYING A HOME

How Much Mortgage Can I Afford?
Published February 11, 2019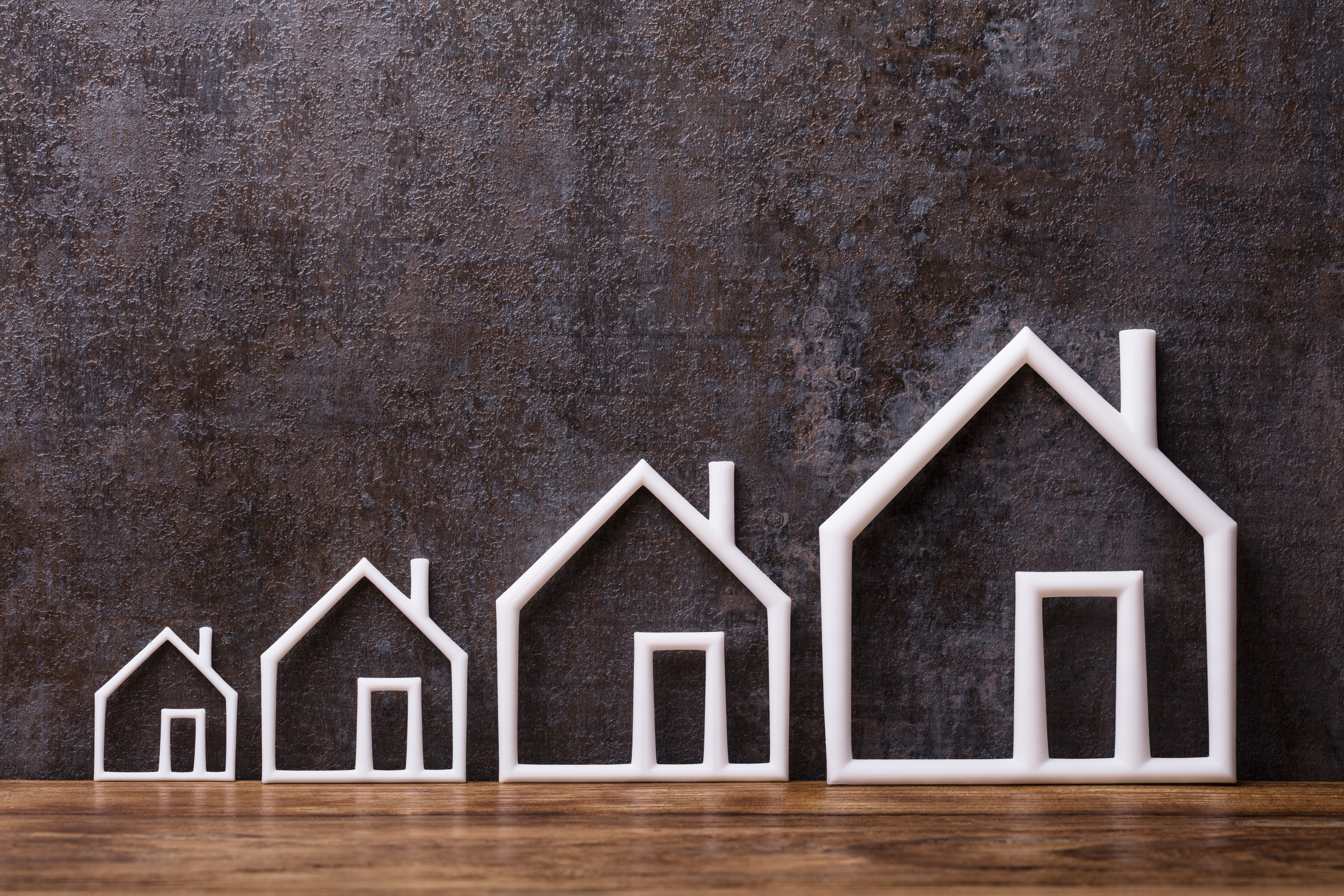 Key Takeaways
Affordability is based completely on your situation.

The first measure of affordability is your debt-to-income ratio (DTI).

Experts say that you should plan to spend about 25 percent of your monthly income on your home's expenses
---
You've decided to explore homeownership — it's a thrilling time. And it's also a time to do some research. One of the first questions you'll ask in your quest is, "How much mortgage can I afford?" As you scan homes for sale, you'll notice there are listings for homes within a wide range of prices. Some variables determine the price, such as the home's location, its square footage and the size of the property. Features such as the number of bedrooms and bathrooms, the age of the home and its condition also determine the price. You need to determine what you can afford, which will help narrow your search for the home that's right for you.
What's an affordable price?
Affordability is based completely on your situation. It's a combination of both your comfort level and financial calculations. How much of the funds that you have available are you willing to spend toward the purchase of a home? What percentage of your income can you afford to spend on the monthly payments of your mortgage? Do you have a handle on your monthly expenses? Are you ready to spend money on the unexpected expenses that come with homeownership?
The details of affordability explained
Debt-to-income ratio
The first measure of affordability is your debt-to-income ratio (DTI), which is expressed by a percentage. DTI is a personal finance measure of all your monthly debt payments, including your mortgage payment, compared to your monthly income. Lenders prefer a total debt-to-income ratio of less than 36 percent. They also prefer that monthly payments on your mortgage specifically are no more than 28 percent of your monthly income. You calculate your DTI by dividing your debt payments by your gross (pre-tax) monthly income.
Budget
The next step is to establish a household budget. A budget should include all your monthly expenses such as food, utilities, insurance, clothing, automobile expenses, and whatever else you regularly pay. A comprehensive budget will give you a clear picture of how much money you have left at the end of each month. It's a good idea to set money aside for retirement and emergencies. A budget can also help you decide whether you need to cut back on certain unnecessary expenses.
Down payment
The funds you make available for a down payment toward your home purchase will ultimately impact the amount of your mortgage and the interest rate you can get, which affects the home's affordability. Your down payment affects the loan-to-value (LTV) ratio of your home mortgage, the amount of the loan compared to the value of the home. Your LTV, DTI and credit score are the primary factors lenders consider when deciding whether to grant you a loan. Your down payment proves to the lender that you are personally vested in the purchase of the home, and that you are committed to making the monthly payments on your mortgage. Lenders require at least a 5 percent down payment to secure a conventional mortgage loan, and at least 3.5 percent to secure a U.S. Federal Housing Administration (FHA) loan on a 30-year, fixed-rate home mortgage. If you can afford to make a larger down payment, you'll spend less for the home in the long run. The smaller your principal balance, the less you will pay in interest over the life of the loan. Also, by putting more down, you can avoid having to pay private mortgage insurance (PMI).
Closing costs
Typically, a homebuyer can expect to pay between 2 and 5 percent of the home's selling price in closing fees, which are made at the time the title of the property is transferred from seller to buyer. Closing costs cover dozens of specific fees and costs such as taxes, insurance, property-related fees, loan-related fees, and title fees.
Are you expecting the unexpected?
House rich, cash poor
In addition to down payments and monthly mortgage payments, there are many additional expenses, associated with homeownership. Experts say that you should plan to spend about 25 percent of your monthly income on your home's expenses. You should also plan to spend money on repairs and maintenance on your home. These expenses can affect your ability to afford your home, and it's a good idea to ready yourself for them. Each of your home's appliances and mechanical items (such as the furnace, water heater, or air conditioner) has an expected lifespan. If you've purchased an older home, expect to replace these systems or appliances, perhaps sooner than you think. Maybe you'd like to do some remodeling to make the house you've purchased your home. If you've purchased a newly constructed home, you might not have to replace appliances for several years, but you may need to purchase landscaping. If you're a first-time homebuyer, you may need to purchase furniture. Keep these factors in mind when determining the affordability of the house you plan to buy. To avoid becoming house rich but cash poor, leave yourself a buffer in your budget to prepare for these costs.
You're pre-qualified for more than you can afford
Your lender does not account for how much money you want to set aside each month for budgeted and unexpected expenses. They only account for your outstanding debts compared to your income expressed as DTI, the percentage of your loan-to-value LTV and your credit score when qualifying you for a mortgage. You need to account for your comfort level and desired preparedness level to afford life's expenses. Experts advise you not to overextend yourself. When you've found a home you're interested in, and you're ready to negotiate, you will want to arm yourself with a preapproval letter. Make sure you're both comfortable with the price, and financially able to afford the home of your dreams.
Credit Union of Texas wants to help you with your mortgage
The experts at Credit Union of Texas are on standby to help you through the mortgage process and getting qualified. If you're not sure about affordability, talk to your mortgage loan specialist when you apply to determine an amount that's right for you.
You May Also Be Interested In