FINANCIAL ADVICE | BUYING A car

Tips for Surviving the Car Dealership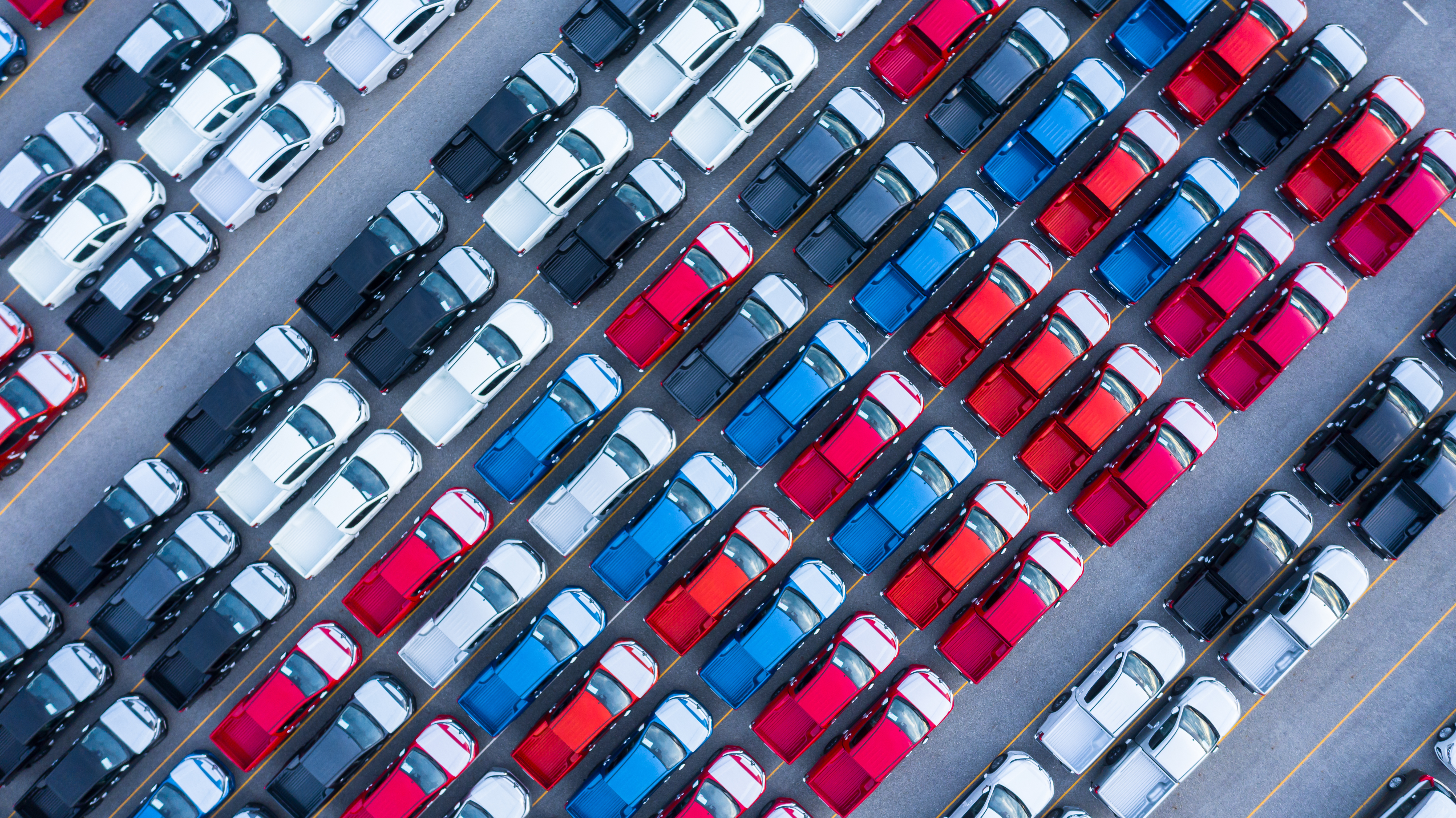 Key Takeaways
The best way to improve your car dealership experience is to be prepared.

Before you go to the dealership, you also want to know what kind of car you're looking for.

They say patience is a virtue.
---
Ask anyone who has bought a car at the dealership, and they probably won't have very nice things to say. Although it may be unfair, it seems the car buying experience is almost universally hated by anyone who has gone through it. But despite its reputation, going to the dealership doesn't have to be the worst experience of your life. With the right perspective and preparation, you can drive off the lot without tearing your hair out in frustration. Whether you're looking to buy new or used, here are some tips on how to survive a trip to the car dealership.
Do your research
The best way to improve your car dealership experience is to be prepared — and that means doing research. These days, you can look up reviews for just about anything, including dealerships or even specific salespeople. This can help you know whom to avoid and whom to trust when deciding where to buy.
Before you go to the dealership, you also want to know what kind of car you're looking for and how much that car typically costs. Sites like Kelley Blue Book can help you determine a fair price. If you don't have any idea what car you want, be prepared for the salesperson to give you the hard sell on every vehicle on the lot. And if you have no idea what a good price is, there's a chance you could get ripped off. Most dealerships have gotten away from the old predatory sales tactics. But to protect your wallet and ensure you have the best experience possible, you need to arm yourself with good information.
For help finding the car you want, consider using the Credit Union of Texas Auto Market. This easy-to-use tool lets you search for cars in the DFW area. With Auto Market, we've teamed up with many DFW dealerships that are committed to making your shopping experience as painless as possible.
Call ahead
Once you've narrowed down the type of vehicle you're looking for, call ahead and see if your local dealer has it in stock before driving out there. If you show up to the dealership and they don't have the car you want, you can bet the salesperson isn't going to say, "Sorry," and let you walk away. They'll try to sell you a different model, and you could end up getting roped into a sales pitch you never wanted or needed. A quick phone call before heading out the door can save you a lot of time and stress.
Be prepared to wait
They say patience is a virtue. And if you're buying a car, it's a virtue you're going to need. If you plan on going on the weekend, expect lots of other buyers as those are the busiest days for most dealers. Although dealerships typically have all of their salespeople working on the weekend, it may still be a long time before they're able to spend some one-on-one time with you.
Even if you're the only shopper on the lot, the process of buying a car can still take hours. The salesperson will want to show you what they have in stock, tell you about the vehicles, ask questions about your needs, and that's all before the negotiation process. The salesperson will likely have to check with their manager about pricing, run a credit check or do any number of internal processes before finalizing a deal. So, if you think you'll be able to buy a car as fast as you buy groceries, you're going to be sorely disappointed. Preparing yourself for a long process will help you get through the delays a little easier.
Think of the children
If you like cars, a dealership might feel like a playground. But it certainly won't feel that way to your children if you bring them along. While they might be excited at first to sit in a couple of new cars, the novelty will probably fade pretty quickly. When that happens, they're going to need something to do or a tantrum may be in your future, adding stress to an already stressful experience. Avoid the meltdowns by bringing entertainment for your kids. Whether it's a video game, a toy, or a coloring book, you'll be happy you brought something to hold their attention. Remember too that car shopping can be a long process, so packing a few snacks isn't a bad idea either.
Get financing beforehand
One of the best ways to make your car dealership experience go smoothly is to get pre-approved for financing before you set foot on the car lot. That way, you'll know exactly how much you can afford, and it can help the process go a lot quicker. Dealers will be able to find you financing, but they can earn commission by increasing your interest rate. So, you'll almost always get a better deal when you secure financing from a credit union or bank as opposed to the dealership.
The Credit Union of Texas offers a wide range of auto financing options, including car loans, auto refinancing, special insurance products and more. If you're in the market for a car, stop into a CUTX location or contact us today. We can find the right financing solution to fit your budget.
Pay attention to the weather
Going to a car dealership can be an unpleasant experience on the best of days. But throw in some extreme heat or bad weather and your day can go from uncomfortable to downright miserable in a hurry. Even if you know what kind of car you want, chances are you're going to spend a substantial amount of time outside in the car lot. So, make sure you check the weather before you go and dress accordingly, or pack an umbrella if it looks like rain. The more comfortable you are, the better your car dealership experience will be.
The Credit Union of Texas wants to make sure you get the right car, and the right deal, for you and your family. For more information about our auto financing options, contact us or stop into one of our many convenient locations today.
You May Also Be Interested In