FINANCIAL ADVICE | BUYING A car

How to Buy a Car from a Private Seller
Published February 11, 2019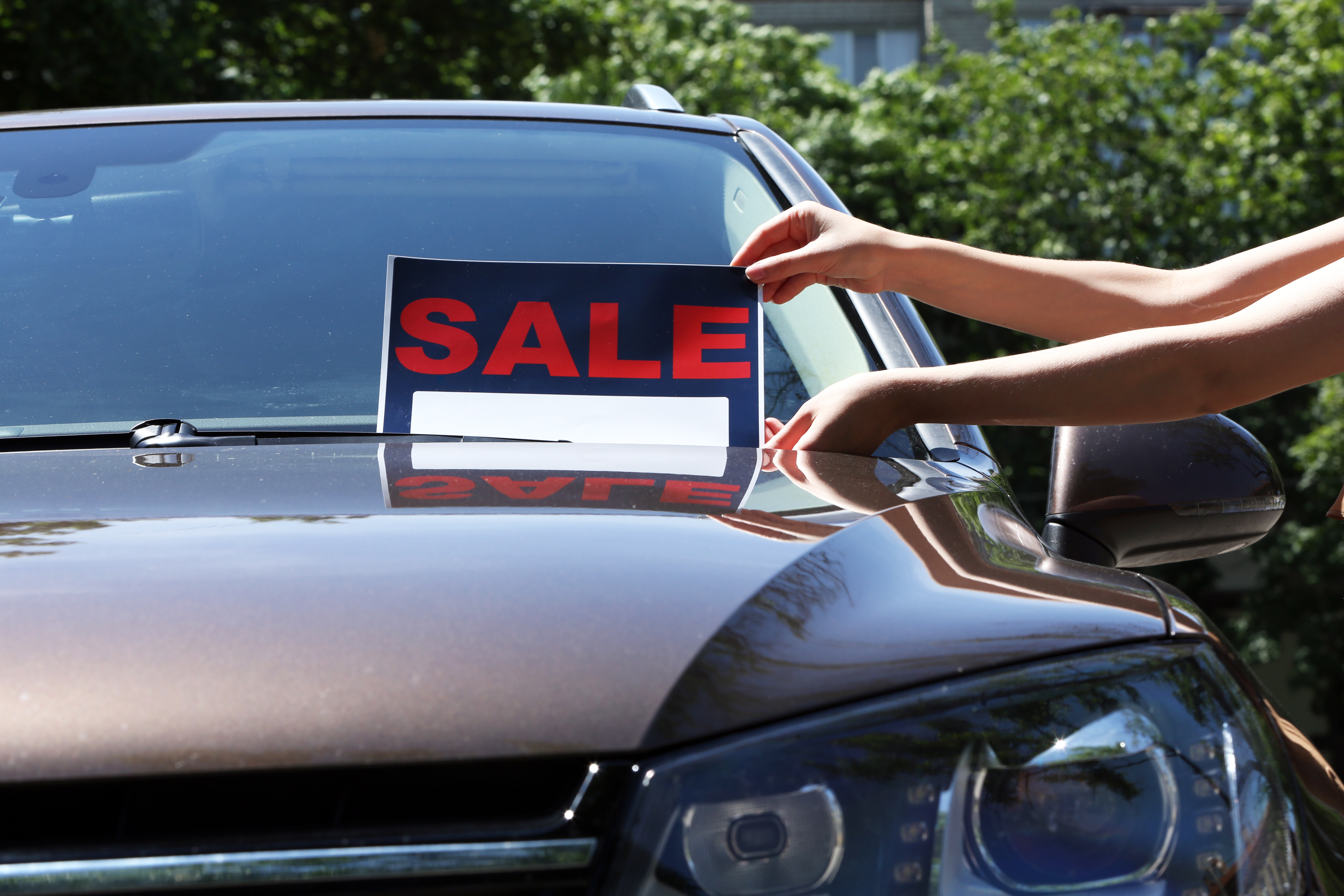 Key Takeaways
Sites like Consumer Reports and cars.com review cars and can help you make a decision.

Now you know about how much money you need to borrow for your vehicle.

Set up an appointment and take the car for a test drive.
---
Automobile dealers are famous for having tricks up their sleeves to get you to buy a car. That is one reason it can be more relaxing to buy a car from an individual who has a relatively fixed price and doesn't use all the high-pressure sales tactics. There are some challenges, too, with buying a car from a private seller. With dealers, the cars are all right there on the lot. With a private seller, you may have to travel all over town, and test drive many before finding the one you want.
Another issue is, if a car is in really good shape, or selling for a particularly good price, it will probably go fast. So, you need to be ready to act fast, which will be a lot easier if you get everything lined up before you start seriously car shopping.
Research Cars
Sites like Consumer Reports and cars.com review cars and can help you make a decision about which one is the best choice. They provide information like:
Which cars have the most, or fewest, problems as they age?
What issues the different models have over time.
How much it costs to make repairs on a given type of car (it can be very different for different manufacturers).
What is the resale value? If you had to sell the car, would it have retained its value, or would it have lost much of the value in a short amount of time? This depreciation can be very different between automobiles, and it will be important if you need a loan.
Once you've chosen a model or two, it's time to go to a site like National Auto Dealers Association Guides or Edmunds to find out what prices you can expect in your area. You will usually type in your zip code, and the make, and model, mileage, and year of the car you're looking to purchase. The site will give you a ballpark figure between what you might pay from a private party for a car in relatively rough condition to what you might pay at retail for a car in very clean condition.
Secure financing
Now you know about how much money you need to borrow for your vehicle. Private sellers want buyers to pay them the whole amount in cash; they rarely finance the transaction, so you'll need to be ready to pay right away. Unless you have plenty of cash available, you will need to get a loan with a bank or credit union.
You should apply for the loan after you research cars and before you start looking for cars in your area. The seller will not want to wait for you to apply for a loan after test driving the car, especially if someone else comes along with cash first. Being pre-approved assures the seller you'll be able to complete the sale. It will also greatly improve your bargaining position. Your lender will check your credit score and debt-to-income ratios to see if you qualify you for the loan.
How the money gets to the seller will vary. In most cases, a cashier's check would be given to the seller or the seller's financial institution.
Credit Union of Texas uses CarFax and the Vehicle Identification Number (VIN) to uncover the car's history such as how many owners it has had, whether any accidents or damage have ever been reported, how many miles it has. With this information, the Credit Union can be sure the car has the correct loan-to-value ratio—that it is worth as much as you're asking to borrow to buy it. They can also determine whether there are any other liens on the vehicle (a car cannot legally be transferred with an existing lien). This information will also indicate whether the person who is selling it still owes money to a previous lender, or to a mechanic who did repairs and has not been paid.
Test Drive
Set up an appointment and take the car for a test drive. Some owners will want to go with you, to ensure you don't steal the car. Others will ask you to leave something—like a form of identification. So, if possible, bring two along for the test drive. If you have more than one car you're interested in; some experts recommend testing them back-to-back.
Ask the seller for records showing that they have done regular maintenance on the car. If the test drive goes well, you should take the car to a mechanic you trust, and have it inspected for any obvious problems.
You can "test drive" the car to the mechanic shop. You'll need an appointment, and the mechanic's inspection will cost something—roughly $160 per hour in Texas—so you should only do this with a car you're fairly certain you want to buy.
However, since most used car sales are "as is" you aren't protected if something goes wrong a week after buying the car.
Once you decide on a car, your lender will walk through the next steps of what you need to complete the transaction. As with any vehicle sale or transfer, there is paperwork to be done.
In Texas, for example, here are some of the things you need to do:
Obtain a signed title and completed Application for Texas Title (Form 130-U) from the seller.
Obtain a release of lien if necessary.
Bring the paperwork to your local county tax office.
Pay the required fees and taxes.
Make sure there are no blank spaces on the contract or bill of sale if there is one. Also, alert your insurance agency before you close the deal that you will be buying the car.
In buying an automobile from another person, the onus is pretty much on the buyer to make sure the transaction works out. However, if you work with a lender like Credit Union of Texas, we will walk you through it. So if you want a trusted partner for your vehicle purchase from a private seller, call us!
You May Also Be Interested In