FINANCIAL ADVICE | managing your money

How to Budget for a Vacation
Published February 7, 2019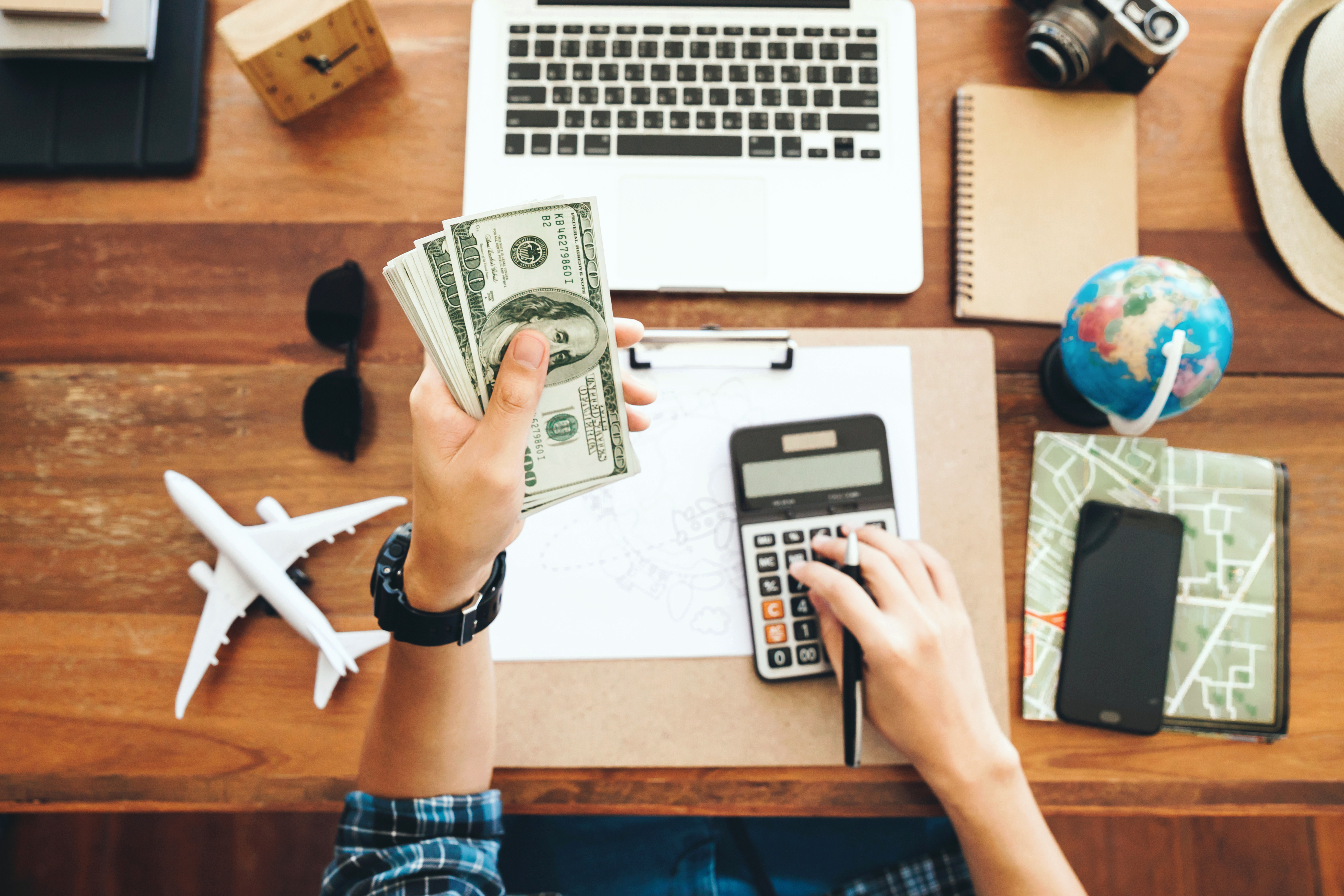 Key Takeaways
Take a chunk of time to really assess your current spending.

The goal here is to sketch in the big-ticket items first, and hopefully, pre-pay for them.

Use your network.
---
When dreaming of your next vacation, it's much more fun to imagine the sunny days and endless free time you're going to enjoy, than to plan the budget. But get real – you don't want the massive credit card bill to wipe out all that relaxation. Wouldn't it be amazing to look back at your hard-earned vacation with nothing but sweet memories, no financial regret to be found? Even if you've never done it before, we're here to tell you it's possible to budget for a vacation, pain-free, by keeping a few strategies in mind.
Start Saving For Your Vacation Ahead Of Time
Whether actual or virtual, as soon as you get the itch to travel, it's time to start setting aside every spare penny to make it happen. (Or at least make it happen without sticker shock at your credit card bill when you get home!) If you're like most Americans, you don't have a steady stream of savings going to a vacation account. But that doesn't mean all is lost! Take a chunk of time to really assess your current spending and find places where you can redirect money to your vacation budget. For most people, pulling out cash and putting it into an envelope is the best way to ensure you don't accidentally spend what you thought you were saving for surfing lessons in Hawaii.
If you're devoted to traveling more in the future, talk to your bank about setting up a separate savings account and auto-drafting money over to it each month.
Get a Realistic Idea of the Cost and Scope of Your Vacation
Once you determine how much you can save each month, ask yourself what this next vacation is going to cost. Where are you going? Who is going with you? Consider transportation (planes, trains, and any rental vehicles), accommodations, excursions, entertainment, tours, and food. Various destinations have various associated costs, so think through it all. Oh, and don't forget to factor in pet or house-sitters while you're gone!
The goal here is to sketch in the big-ticket items first, and hopefully, pre-pay for them. Then, what you're saving for will go to the more fun things.
If what you're planning is meant to be the trip of a lifetime, don't be afraid to take a slightly different road. Either plan a year (or more) in advance, if you're dedicated to going debt-free, or go big and secure a personal loan to ensure you don't miss a thing.
Get Creative About Paying For Your Vacation
Use your network. Does your credit card earn you rewards points? See if you can redeem them for airfare, hotel stays or even restaurant credit at your destination. Are you struggling to make your budget? What could you do as a side-hustle to fill the piggy bank? Maybe you can clean out the garage and make some extra money that way? Are you a part of a group that customarily receives discounts, like military, AAA, senior citizen or a student? It is a great time to pull out those membership cards and see how far they can get you.
Get creative when you think about ways to save or earn money to add to your vacation budget.
Figure Out a Daily Budget For Your Vacation
Get out a sketch pad, a spreadsheet, or whatever your tool of choice is for planning. Start sketching in the must-do items from your big list. If you're considering specific tours, museums or restaurants, be sure to check their open and close days and times, so you don't miss out! With all those things in mind, give yourself a cash allowance for each day of your vacation. Depending on where you're heading, it may make sense to travel with all the cash in an envelope with each day's allowance paper clipped together, or you may have to pull out cash each morning from a local ATM. Whichever method you go with, stick to it.
Invest in the Experience
All those cheap souvenirs were mass-produced and can be ordered online. So, when on vacation, steer clear of the tourist traps and invest in the experiences instead. Get an authentic tour of the city, splurge on a really nice restaurant or a piece of jewelry that will remind you of the trip every time you wear it. Read reviews of tours, adventures and sight-seeing locales before you go, to help you prioritize where you spend your time and money.
Buy Groceries – Even On Vacation
Nobody, regardless of budget, likes to spend $30 on a thing that should cost $5. So, we'd like to take this opportunity to draw your attention to breakfast, lunch, and snacks. These are expenses that will happen every day, rain or shine, and that you can control, even on vacation.
Especially if you're traveling with kids, there's no reason to invest in an expensive restaurant breakfast every day. Hit a local market or grocery store for some essentials, and you'll potentially save hundreds. Even if you're staying in a small hotel room, use the ice bucket for keeping milk or yogurt cold, scoot t-shirts over in the drawer to make room for fruit, crackers, cereal, nuts, and granola bars. Keeping "hangry" at bay has saved many a family vacation. You're welcome.
A few shifts in your mindset plus a few hours with a computer and a pad of paper can take your vacation from stress-inducing to stress-busting. Plan well, budget out big expenses first, and account for the rest. Start saving now, and you'll be amazed at how much you enjoy your time away!
You May Also Be Interested In