FINANCIAL ADVICE | managing your money

Hosting a Baby Shower on a Budget
Published February 7, 2019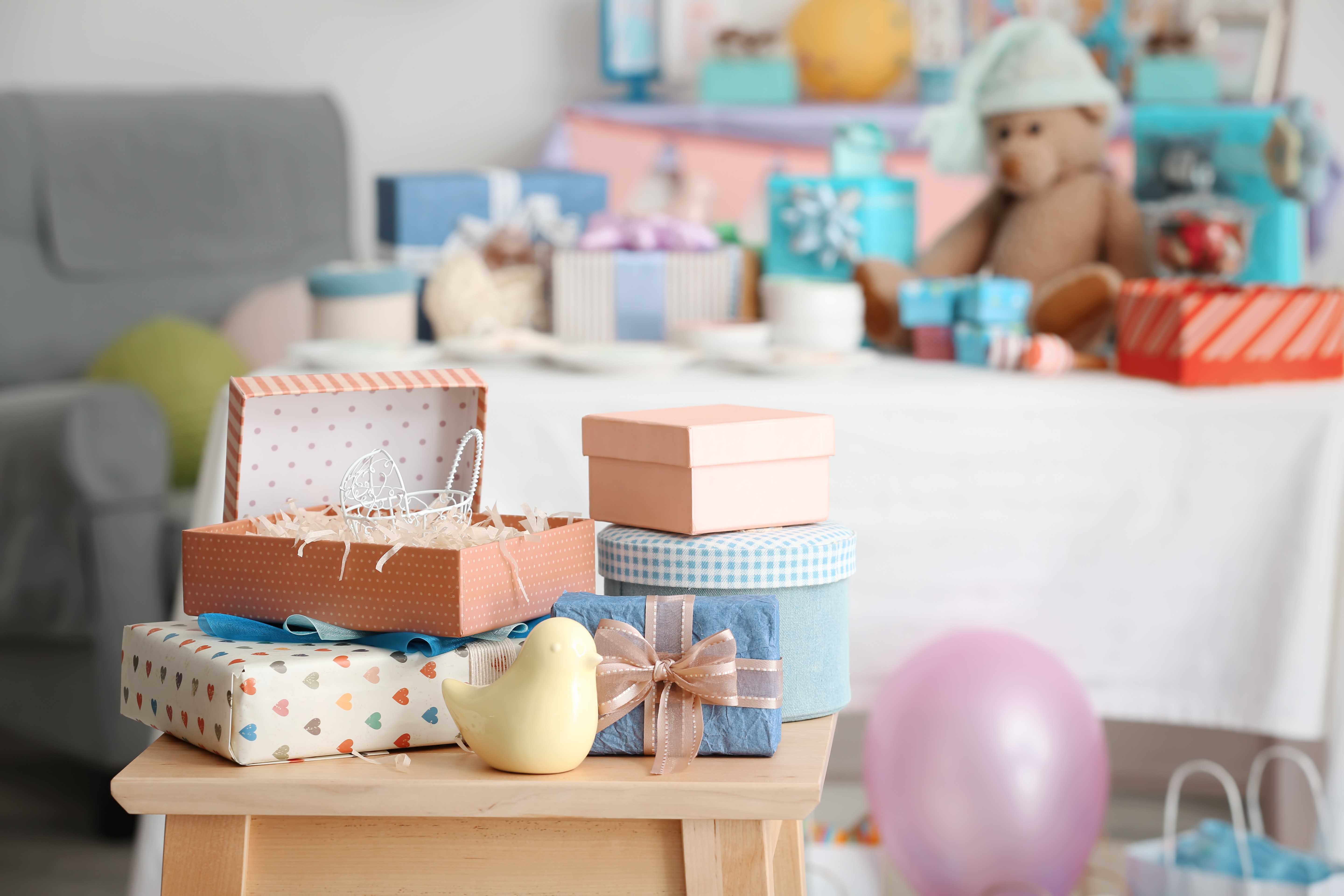 Key Takeaways
A lot of the baby shower costs can be anticipated right off the bat with the selection of the theme. 

Sort this out early! 

Most baby shower attendees expect to leave with a little something.
---
If you've ever been to a baby shower, you're aware of how much goes into throwing a party for a little person who hasn't even been born yet! It's a pretty exciting event that can be as extravagant as an evening gala or as laid back as a backyard BBQ. If you are taking on the position of hostess, it means you're in charge of most aspects of the baby shower, including the budget (Real Simple has a great planning checklist if you need more detailed guidance). We've got some tips and tricks for keeping the soiree sane, budget-wise -- the rest is up to you!
Here are some aspects of a typical baby shower to consider when devising your budget and plan.
Tackling it As a Team
Whose shower are you throwing? Your best friend? A co-worker's office shower? Your only sister? Your relationship to the mom-to-be will be a factor when considering the budget for her baby shower. In any case, the adage "two heads are better than one" comes into play here. From theme ideas to craft time to money to throw into the overall budget, the more hostesses, the merrier, we say.
Theme
A lot of the baby shower costs can be anticipated right off the bat with the selection of the theme. While it should be a good representation of the expectant couple, the more formal it is, the pricier things get. So, have an honest conversation with the guest of honor. Determine what she and her family expect from the shower and pick a theme accordingly. From here, you'll be able to determine how much you can do yourself, what help you'll need to hire, and whether or not formal details like place cards need to make it onto your to-do list.
Guest List
Sort this out early! Have a little coffee date with the guest of honor for a better understanding of whom she wants to invite to this shower. It might just be for your co-workers, or your group of friends, with her family hosting their own. This may be "The Event" with everyone on both sides of babe's family showing up in pastels.
Location
Considering all of the above, decide on a location. Do you have a killer backyard just screaming for a party? Maybe your living room is picture perfect? Many baby showers take place in a hostess' home or yard, so don't be afraid to offer this (free!) option. If no one hosting feels up to taking it on, or the guest list is prohibitive, the mom-to-be's favorite restaurant, a local hotel, or another event venue may be necessary. Before you settle on a spot, make phone calls to several options to weigh the most budget-friendly locale. Many places will include serving ware, decorations, etc. for a flat fee, while some have costs associated with every little aspect of the event.
Invitations
Once you've landed on a theme and know how many people are invited to the baby shower, consider how you'll clue them into all the details. In many cases, online evites are 100% acceptable. There are sites like Paperless Post that have paid options for more highly designed invitations, but you still save paper and money going digital. However, if mom-to-be is including her great aunts and grandma who don't have email addresses, paper invitations are always an option (even if just for those few honored guests). No matter which route you go, don't forget to include baby shower registry information on the invitation!
Décor
Of course, how you decorate your home, yard or event space will be in keeping with the theme. But you don't have to go overboard. Some color-coordinated flowers, a banner, and pretty (paper) plates can be plenty. In some cases, the theme can dictate that decorations and gifts become one! For example, for a literary mama, children's books from thrift stores can be adorable centerpieces and adding height to serving dishes on a buffet table. Alternatively, if she's going wild in the nursery, invest in a couple of on-theme wall hangings that she can bring into the little one's room when the party is over.
Favors
Most baby shower attendees expect to leave with a little something. If your budget will only allow for the bargain bin bags of random little toys, get creative, or go without party favors. No one wants to feel obligated to take something they don't really want or can't use. Instead, consider a little baggie of candies, or a votive candle to light when mom goes into labor, sending love and light her way from family and friends all over.
Menu
Proceed with caution! Food choices can really break the bank if you're not careful. Most showers are scheduled in the morning or early afternoon, which gives you a good excuse to keep the fare on the lighter side—most people won't be expecting a full meal. However, if your scheduled time does overlap with a traditional lunch hour, don't panic. Pasta salads and a collection of small sandwiches are easy to prepare in advance, don't require a lot of culinary skill, are affordable, and still look lovely on a platter! If you're honoring a real foodie, consider moving budget from other areas over to the food, and get it catered by her favorite restaurant.
Activities & Games
We're going to go out on a limb here and tell you that you don't have to include shower games if you (or more importantly, the mom-to-be) don't want to. While some of us get really into guessing the flavor of unmarked baby foods, or which candy bar is melted into that diaper, it's not for everyone. There are plenty of other activities you can do that are more focused on pampering her or honoring the transition she's going to go through in the coming weeks. As with everything on our list, what you choose will determine associated costs, so crunch the numbers before giving your guest of honor her options!
In short, baby shower budgets can run from $100-$1,000 or more. It all depends on the mom-to-be, and what she wants! Your job as a hostess is to make it a day for her to sit comfortably, be pampered, eat, chat, laugh and enjoy this special time. There are many ways to do this while throwing a gorgeous baby shower for minimal cost. Get creative, take your time, and break each part of the party down. Put your money into the aspects that are most important to your guest of honor, and either skip or downgrade the rest. (For a good cost estimator on individual aspects without running all over town for price comparisons, check this link.)
At the end of the day, you've done your job well if she's got a trunk-load of useful and lovely gifts for her bundle, and she'll have no idea how much time you put into planning the day.
You May Also Be Interested In