FINANCIAL ADVICE | managing your money

Get Financially Prepared for that Baby on the Way
Published February 11, 2019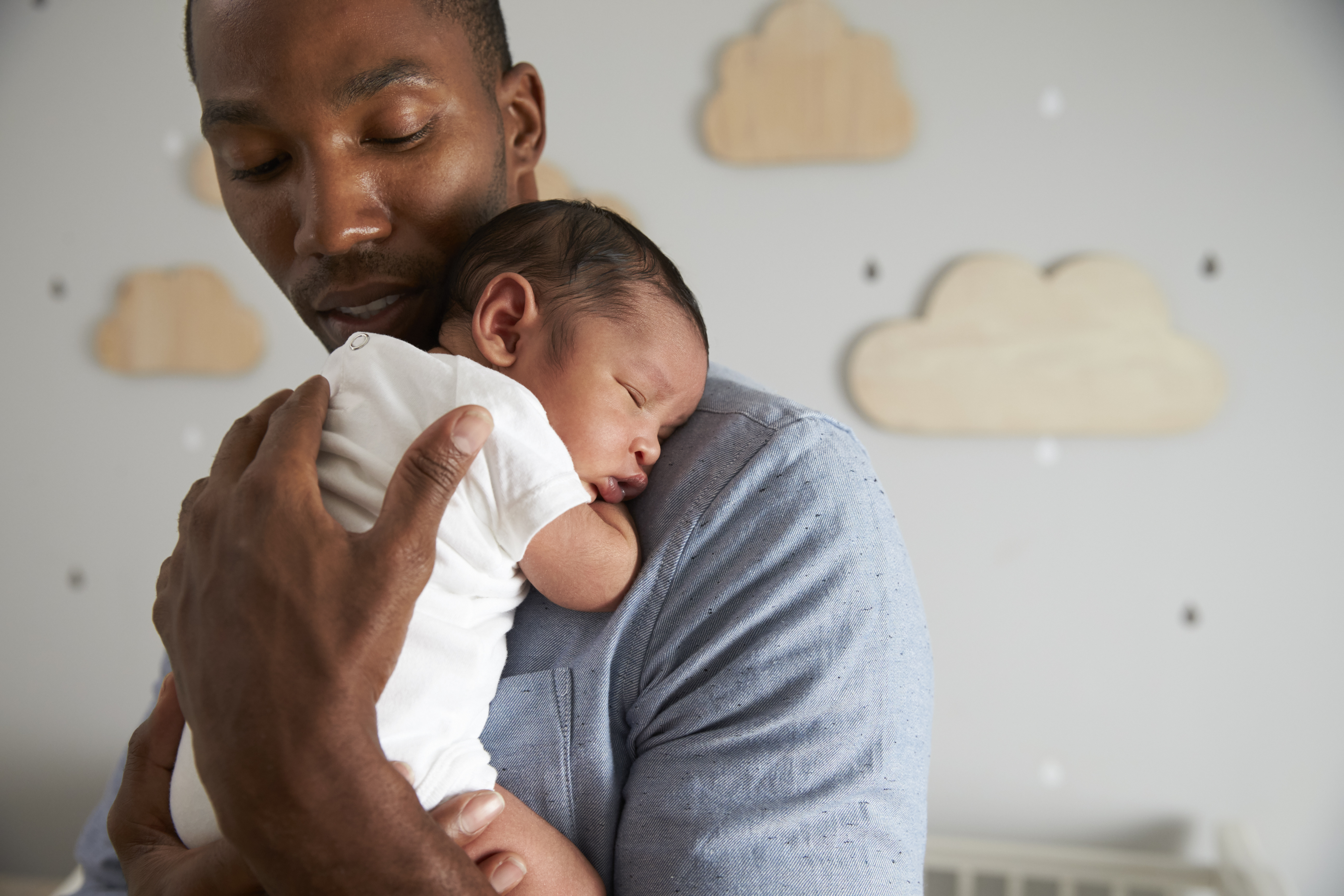 Key Takeaways
Saying yes is important for a few reasons.

Shops like Kid-to-Kid or Once Upon a Child are lifesavers.

Baby Center publishes an annual list of what they have deemed the best baby products out there.
---
Are you having a baby? Congrats! Stop going out for coffee and start getting really friendly with your kitchen, because it's time to start saving money wherever you can. Just kidding, kind of, anyway. I'm sure you've heard it dozens of times already: babies are expensive! While that's true, getting financially prepared for your new baby isn't as far-flung an idea as you might think. As with most things for new parents, it's mostly about a mindset shift. We've got a few ideas to help you get there.
Have a baby shower
Ask for necessities (including a nice coffee maker with a timer). Know that everyone who comes will probably also bring a book, a pack of tiny onesies, or some other more "fun" gift, so don't feel you need to add those things to your registry. Instead, ask for diapers in a variety of sizes (especially if you're planning to use cloth! They're pricey at the outset but save you probably thousands over the years), and the big-ticket items like a car seat, stroller, and furniture. Even if you're not expecting a single person to spend hundreds, if they know what crib you want, a few friends or family members could go in on it together.
Say "yes" to your community
Along with saying "thank you" to anyone who offers to throw you a shower, plan to say, "yes please!" to anyone who asks if you could use something their child has outgrown. Saying yes is important for a few reasons. First, you'll establish a deeper relationship with that friend, co-worker, cousin or whoever the generous parent is. Moreover, when the baby comes, you're going to rely on that tribe more than you could imagine. Second, you'll be getting something that you know was useful once, to at least one other baby. Third, you won't be spending a fortune on something that doesn't fit your child during the right season or doesn't fit their preferences—but there's no way to know any of that before they're born. So, say yes now, and donate later!
Buy second-hand
Everything except car seats and mattresses can (and should!) be purchased second-hand. (We recommend purchasing things that are washable or easy to spray/wipe down with Lysol. Kids are germy.) Shops like Kid-to-Kid or Once Upon a Child are lifesavers. Their stuff is seasonal, inspected, and in great condition. Also, once you shop there a few times, you'll start earning points, getting text messages about upcoming sales, and in general, you'll be a huge fan. Even your local Goodwill or thrift store is going to have a ton of cheap baby clothes, books, and toys. Shop there before you buy new—you'll save cash, support a good cause, and the environment, all in one fell swoop.
Read reviews
With an eye on the goal of not buying stuff that's not actually going to get used, we have some recommended reading for you! Baby Center publishes an annual list of what they have deemed the best baby products out there. They organize by category, tell you why they love or hate something, and include ballpark prices too. Bookmark this!
Call your insurance
Having a baby (as in birthing the baby) can be quite an investment. So pretty much as soon as you start seeing an OB, give your insurance a call, and get their estimates on what this whole process is going to cost you. Most doc offices will do what's called a global fee, which means they'll talk to your insurance and get a quote for all associated costs, starting with your prenatal visits, all the way through those postpartum checkups. However, we're big advocates of making your own phone calls, especially to talk through options before settling on an OB, midwife, doula or another birthing professional.
Every insurance is different as far as what they cover, which facilities they consider in-network, and on and on. Get your info and make the best decision for you and your growing family.
So again, congratulations on that new addition—you're going to be great parents. Especially when you start out making smart financial decisions, and don't get bogged down by too many blogs or books that push you towards excess. Stay focused on what really matters: bringing the baby into a home and family full of love.
You May Also Be Interested In