FINANCIAL ADVICE | BUYING A car

Complete Guide to Buying a Home
Published February 11, 2019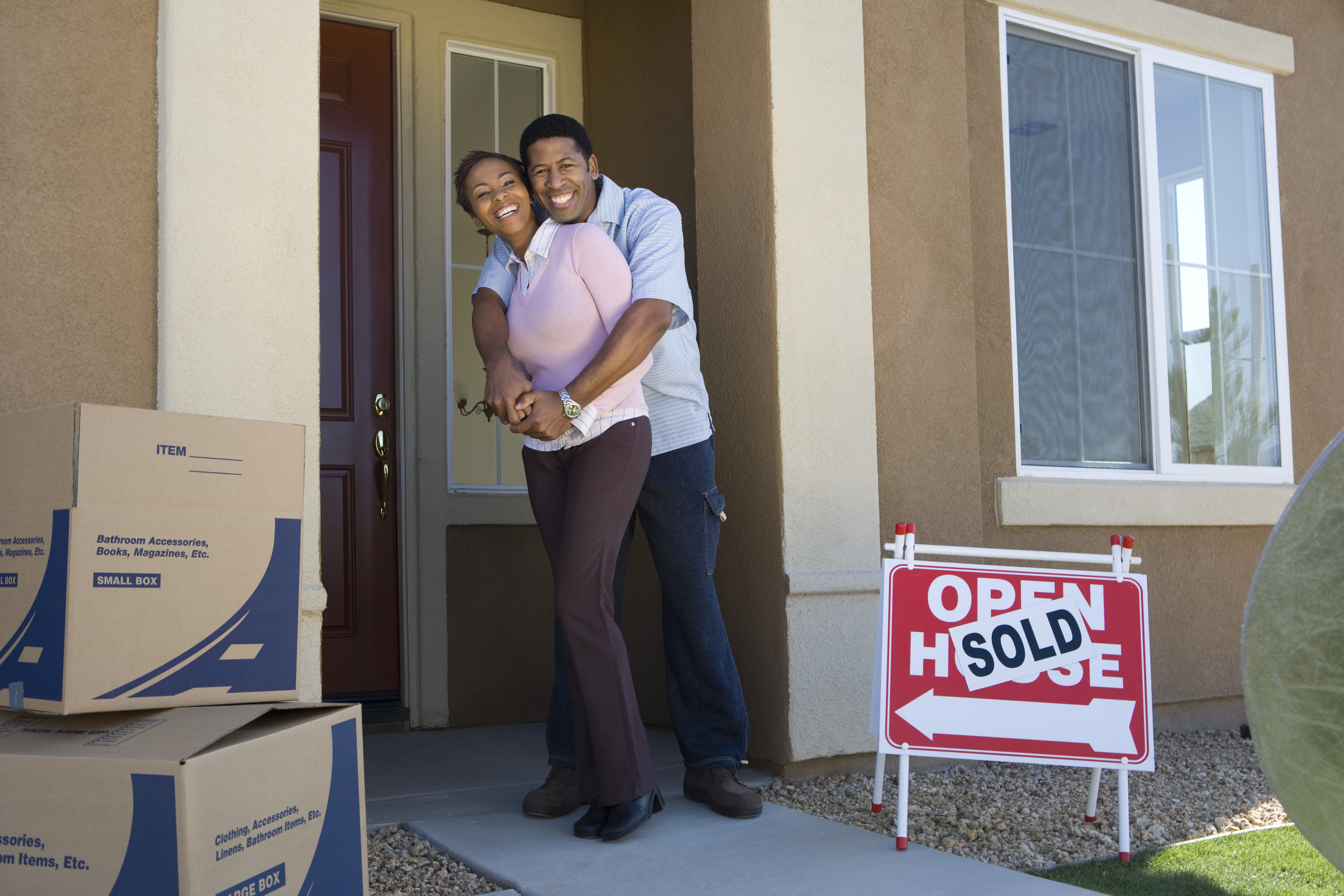 Key Takeaways
If you decide to buy a home before completing the sale of your old home, you'll need to have a good strategy.

Whether you decide to buy or sell first, you'll still need to figure out how much you're able to spend on your new home.

Generally, closing costs are 2-5 percent of the overall purchase price.
---
Whether it's your first time or your 15th, buying a home is always a complicated process that requires a lot of research and planning. This is especially true if you're attempting to buy a new home and sell your current home at the same time. If it's been a while since you bought a home, the process has likely changed from what you remember. New technology means the market moves faster, and there are new ways for buyers and sellers to connect with agents and lenders.
This guide will help you navigate the modern real estate world with useful tips to simplify the process and avoid common mistakes. We've also included checklists and other resources so you can track your progress and keep everything organized. Use this guide to answer your most pressing questions, and you'll be on your way to your dream home.
Buy or sell first?
If you already own a home and will need to sell it to afford your next one, you'll need to make an important decision: Do I sell my old home before buying? Should I buy first and then sell?
Ideally, you would complete the sale of your old home and close on your new one on the same day. However, that's not always possible. So, you'll have to choose a strategy that best fits your preferences and financial situation.
To help you decide, here are a few of the pros and cons associated with each strategy.
Buy First, Then Sell
Pros:
You have time to find the home that's right for you
There's no risk of renting or moving twice
Cons:
You could end up paying two mortgages simultaneously
You may feel pressured to sell quickly
Sell First, Then Buy
Pros:
You'll know exactly how much you can spend on your new home
You can avoid paying multiple mortgages
Cons:
You could end up with nowhere to live
Renting while you search for a new home can be a pain
Keep reading to learn more about each strategy. To decide which is right for you, consider meeting with a financial specialist from the Credit Union of Texas who can give insight and expert advice for your individual needs.
Buying your new home first
If you decide to buy a home before completing the sale of your old home, you'll need to have a good strategy to avoid paying two mortgages at the same time. In a perfect world, you'll sell your old home quickly. But if not, here are some things to keep in mind to get the best outcome when buying first:
When you submit an offer, you can add a clause to the contract known as a "sale and settlement contingency" which makes the final purchase dependent on the sale of your old home. That way, you can avoid paying two mortgages and time everything perfectly.
Tip: In competitive markets, most sellers won't consider such a contingent offer. So, before you decide to buy first, look at market conditions as a whole.
If you can't sell your old home right away, you can rent it out to cover the cost of the mortgage. However, being a landlord comes with its own set of issues, and it can make it difficult to sell the home if you have contractual obligations to your tenants.
You can apply for a bridging loan or home equity line of credit (HELOC) to pay for mortgage costs while you wait for your old home to sell.
Selling your existing home first
If you elect to list your home before putting an offer in on a new home, you can be confident you'll know your final budget. You also might not have a place to live once the sale goes through on your existing home. To avoid this, here are some things to keep in mind:
Similar to buying first, you can add a "sale and settlement contingency" to any new offer you make. This allows you to pull out of the deal if the sale of your old home fails to go through.
When you sell, you can negotiate a "rent-back" agreement that allows you to stay in your home while you continue to search for a new house.
Tip: Buyers in a hurry probably won't want to wait to move in, so you may alienate a large portion of buyers if you insist on a "rent-back" agreement.
You can always find a rental property to live in while you search for a new This is a pain, but it may be a small price to pay to avoid getting stuck with two mortgages.
Setting a budget
Whether you decide to buy or sell first, you'll still need to figure out how much you're able to spend on your new home. Finding this number is easier if you sell first, but the sale price isn't the only factor that goes into creating a budget. Here are the three most important things to consider when budgeting for your new home:
Monthly costs
Remember to include mortgage payments, mortgage insurance, home insurance, plus all your existing expenses.
Down payment
The amount required for a down payment depends on the type of mortgage loan you're getting. With an FHA loan, you can put down as little as 3.5 percent of the purchase price, while conventional loans typically require at least 10 percent. The down payment is an important part of setting your budget as it can determine if you have to pay mortgage insurance monthly on your loan.
Closing costs
Generally, closing costs are 2-5 percent of the overall purchase price.
Tip: If you're moving to a new city, property taxes could change significantly, so do your research before calculating your total costs.
Dealing with debt
Debt is one of the biggest factors preventing people from buying a home. As a general rule, your total debt shouldn't be more than 36 percent of your gross monthly income. To calculate your debt to income (DTI) ratio, add up all your monthly bills (including your mortgage payment), then divide by your gross monthly income. If you're upside down on your current house (meaning you owe more on your mortgage than your home is worth), you may need to wait until you've paid down your balance or accumulated equity to buy a new home.
The easiest way to figure out how much house you can afford is to meet with a financial specialist from the Credit Union of Texas. They can look at your unique financial situation and help you develop a budget based on your goals and earning potential.
Choosing the right mortgage matters
Unless you're able to pay cash for your new home up front, you'll likely be getting a mortgage loan. There are several different types of mortgages, all with their own unique benefits and terms. Here are some common loan types:
30-year fixed rate
15-year fixed rate
5-1 hybrid adjustable rate
VA loans
FHA loans
The loan and terms you end up getting will be based on your credit history, debt, current assets, income level, and your financial goals.
What do I do with my mortgage?
If your mortgage is "assumable," the buyer of your home may be able to take on your existing mortgage, making any deal more attractive. But again, whether this is possible will depend on your lender, the buyer's financial qualifications and the original terms of your loan.
Tip: If you are repaying your mortgage loan early, you may have to pay a prepayment penalty. These are rare and are typically limited to the first three years of the loan. However, make sure to check your original mortgage contract to ensure you understand all the terms and conditions.
Lending specialists at the Credit Union of Texas can help you determine which loan is right for you and answer any of your home financing questions.
House hunting tips
House hunting can be as exciting as it is exhausting. Touring homes can quickly go from fun to burdensome and keeping everything organized can be a headache. To make sure your house search doesn't become a chore, here are some tips to keep in mind:
Establish criteria
Whether you're upgrading or downsizing, decide which home features are "must haves" and which are merely dream home material.
Define your search area
Limiting your house search to one neighborhood or area of town can help reduce your options and make the search more manageable.
Tip: Remember to research property taxes if you're moving to a new city as these can greatly affect your total costs.
Use an agent
If you've bought a home previously, you may be tempted to go it alone to save on commissions. However, an agent can simplify the process and make your life easier, particularly if you're both buying and selling a home.
Tip: When buying a home, try to avoid dual agency — when an agent represents both the buyer and seller — as it can prevent you from getting the best deal possible.
Stay organized
During a long search, homes can start to blend together. Take notes, pictures and use technology to remember your favorites and keep things organized.
Submitting an offer
When you find the home of your dreams, don't wait too long to make an offer. Tell your real estate agent right away so they can get things started on their end. They'll make sure the seller is still taking offers, confirm your loan pre-approval, and formulate a strategy for your offer.
Your real estate agent should share their strategy with you, including the results of their comparative market analysis (CMA). They can explain how they arrived at the final price point, and what contingencies they want to include (like rent-back agreements or sale and settlement contingencies).
The offer amount is ultimately your decision, but you don't want to insult the seller by going too low or get in over your head by agreeing to pay too much. This is why it's so important to work with a real estate agent you trust. They can help take the emotion out of the process and write an offer that works best for you.
If the sellers accept your offer, it's time to move on to the home inspection phase. If not, let your real estate agent handle any negotiations. They're experts at dealing with these situations and getting the best deal for their clients.
Tip: After you've made an offer, consider writing the seller a personal letter about why you want the home. An emotional appeal can make all the difference in securing the house you want.
Inspection and closing
Before you sign any closing documents, you'll need to complete a home inspection. The inspection will help identify any issues you want to negotiate with the seller, or it can uncover major issues that cause you to back out of the deal altogether.
Ask to tag along with the home inspector as they compile their report. It's a great chance for you to learn about your new home, including how to address ongoing maintenance issues or any long-term repairs that may be needed.
Closing process
Closing day is when all parties (buyers, sellers, real estate agents, lenders, etc.) come together to finalize the sale and make everything official. You'll need to pay your down payment and any closing costs as well. Closing costs are generally 2-5 percent of the overall purchase price, so budget accordingly.
Tip:Many agents and lenders won't accept cash or personal checks for closing costs, so remember to bring a cashier's or certified check instead.
Once you close, that's it! You're now the proud owner of a new home. Sit back, relax, and enjoy the fruits of your labor.
Items to bring to closing:
Photo ID
Proof of home insurance
Payment for closing costs/down payment
Contracts
When you're ready to get your mortgage, CUTX is here to help
As a true community partner, the Credit Union of Texas is excited to help with all your home-buying and financial services needs. If you're looking to buy or sell a home, call us at 972-705-4845 to schedule a visit or check out our mortgage loan options to learn more.
You May Also Be Interested In